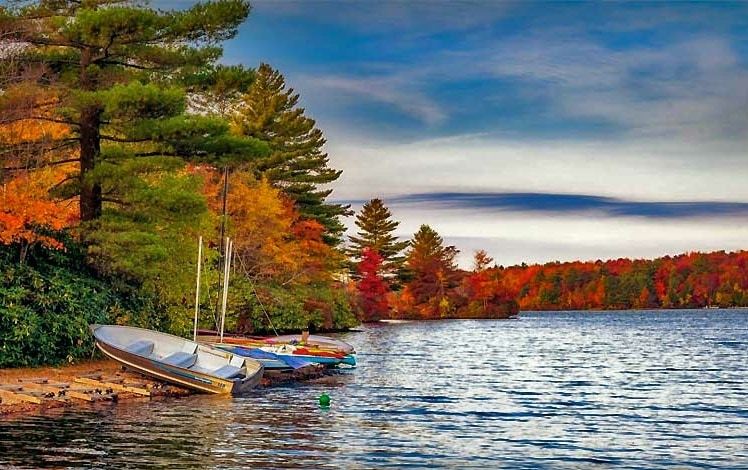 Scatter Joy is, according to its owners, the #1 Lake Naomi lakefront rental with beachfront access. You'll enjoy gorgeous sunsets from the west-facing beach.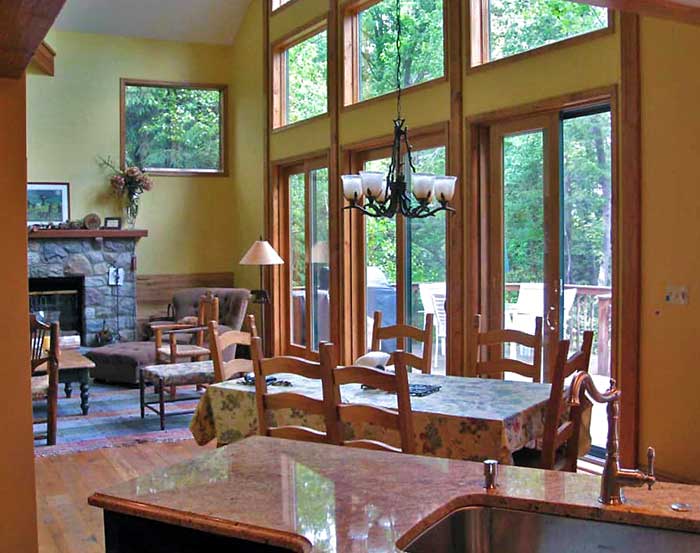 Scatter Joy is newly remodeled and gorgeous with soaring ceilings. The house includes 4 bedrooms, 3 full baths, and 8 beds, and it holds up to 12 guests. There are two 1st floor master bedrooms. It's perfect for multigenerational families.
You'll enjoy on-site golf, tennis, a daily kid's camp, dining, and scheduled family activities. Lake Naomi itself features 277 acres of non-motorized water, perfect for sailing, kayaking, canoeing, rowing, paddle boarding or windsurfing.
Scatter Joy includes your own kayak and rowboat.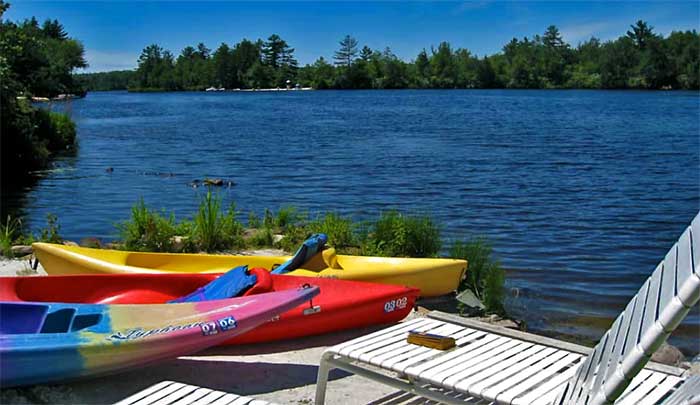 "Scatter Joy is the epitome of a perfect rental. The house, property, and location combined to make this a wonderful getaway. In terms of the house, it is spacious, comfortable, and well-appointed with modern and tasteful amenities. The large bedrooms, new bathrooms, open plan first floor, and various features all made for a terrific stay. The property is secluded but not remote, with beautiful views of the lake and gardens. And the location is less than two hours from NYC. Our group had a terrific time and we will certainly be back."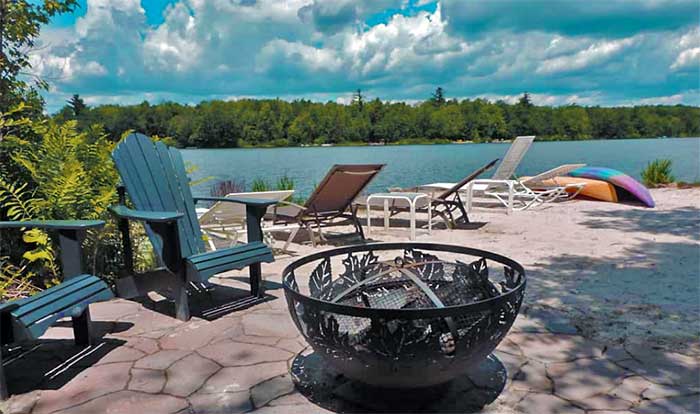 They're named Scatter Joy for good reason. Make lifetime family memories in a home that exudes warmth, beauty, and comfort. Longstanding private rental history. Located within a Platinum Club Of America!