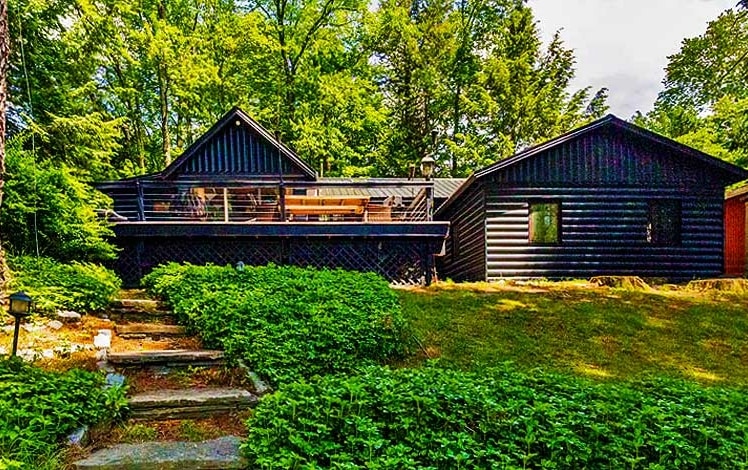 Lake Front Catskills Lodge
Lake Front Catskills Lodge hosts 14 in 3 bedrooms with 7 beds and 2 baths on the waterfront. It's absolutely gorgeous.
Situated on the picturesque and peaceful private Mountain Lake, and close to all the action with the feeling of a nature preserve. Enjoy the lake views from the deck while cozying up by the gas fire pit or from the dock on the lake. Enjoy water activities from your backyard.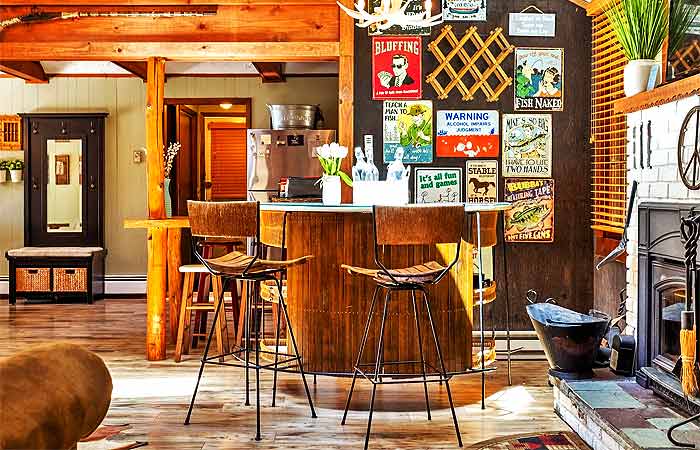 Enjoy the stunning lake views on the back deck, by outdoor fire pit, or on the dock on the lake. Snuggle up on the couch to the fire indoors or outdoors, cook a delicious meal in the newly updated and spacious kitchen with groceries bought at one of the many local farm markets.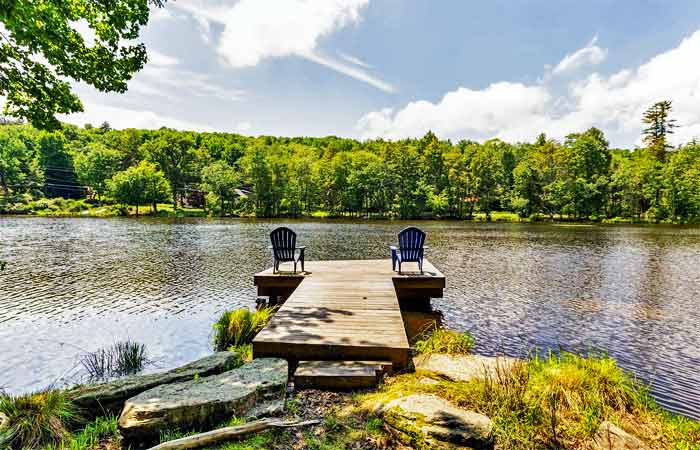 You're minutes away from the Bethel Woods Performing Arts Center, the home of the original 1969 Woodstock.
"We enjoyed our time at Meghan's place. The house was great and the lakeside setting was incredible. Meghan reached out a few times to ensure everything met expectations and was incredibly responsive before & during the stay."