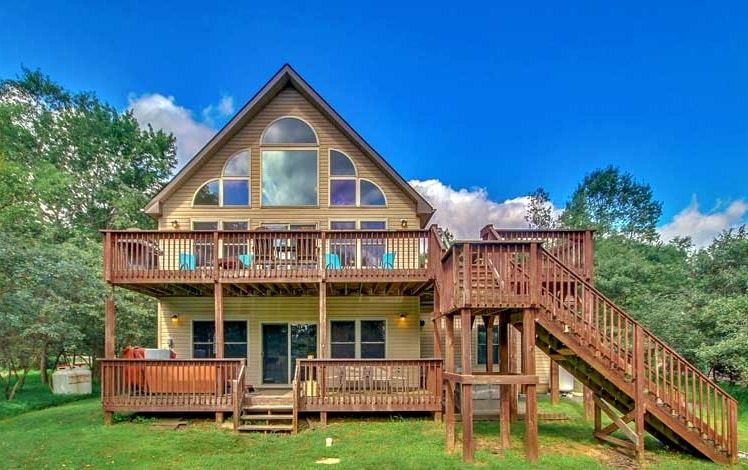 Horizon House at Towamensing Trails offers 5 bedrooms and 3 baths and sleeps up to 15 people. The development provides 8 renter wristbands for the lake and community pool areas and does not offer the option to purchase more.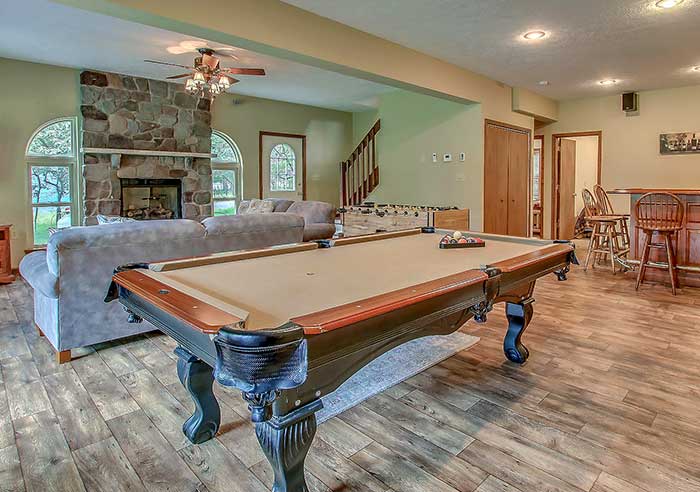 Bright, airy, and nestled in the peaceful community of Towamensing Trails, Horizon House is a mere two-minute walk to the lake, beach, and pool. There is plenty of open space starting with a roomy two-level deck and plenty of seating. Countless amenities include a gas grill, a 7-person hot tub, gas fireplaces, game room bar, pool table, foosball table, and wireless internet.
Outside, double decks offer seating space, a barbecue grill, and on the lowest level a hot tub large enough for 7 people to enjoy. Access to the community pool is included for 8 people, so summer escapes will be filled with even more fun and the proximity of the lake adds to the adventures you can have without venturing far from your Horizon home.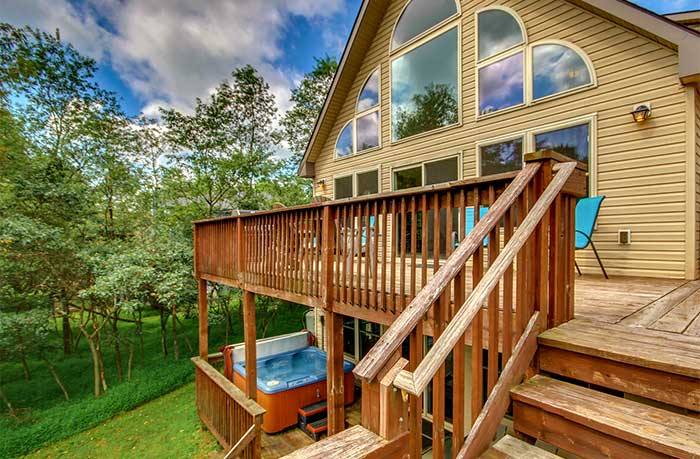 "Our family just returned from a trip to Towamensing Trails and stayed in the Horizon property. I would recommend Horizon to any family looking for a relaxing getaway! We have 4 children ranging from ages 2 to 12 and it was the perfect spot. We were within walking distance to the beach lake and paddle boats. When at the house the children enjoyed playing foosball or pool and hanging in the hot tub. The house provided towels, linens, and plenty of cookware. Overall our stay was amazing and we cannot wait to go back!"