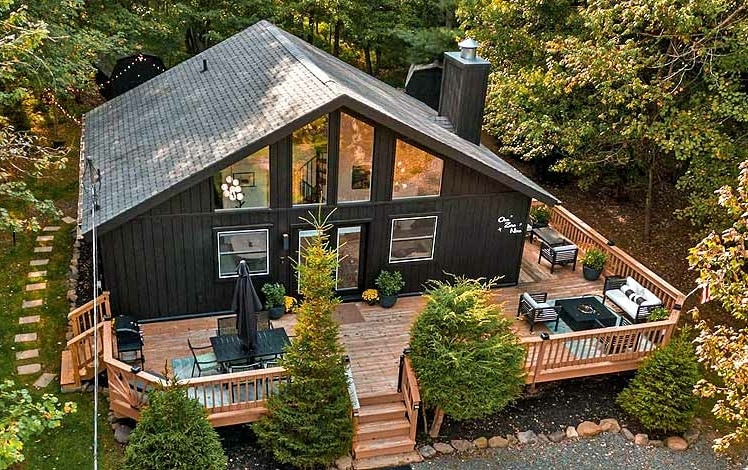 Happy Days Chalet is a professionally designed and themed chalet that transports you to the 50s with fun retro elements from the iconic television show Happy Days. With a retro fridge, custom vinyl and chrome dining area with real diners bench seating, neon lights, and a full-sized jukebox, you"ll be enjoying Happy Days at every turn – and you can It hosts 6 guests in 3 bedrooms with 4 beds and 1.5 baths. Bring Fido!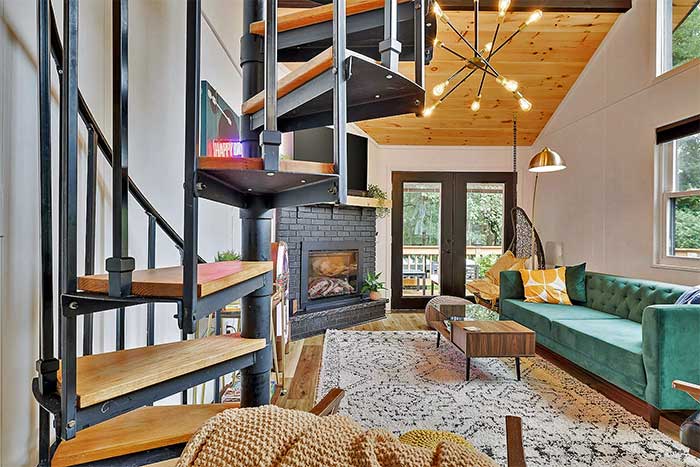 With the high speed WiFi and a deluxe hot tub with LED lights and waterfall, you'll have the comforts and luxe of today. There are six lovely waffle cotton robes for your walks to and from the hot tub.
The 55″ HDTV has Amazon Prime Video, Disney+, Fire TV, HBO Max, and Netflix. There's a bar cart with fancy glasses for cocktails, any kitchen gadget you would ever need, and a TV in every bedroom. Guests say that Airbnb Superhost Lisa is terrific.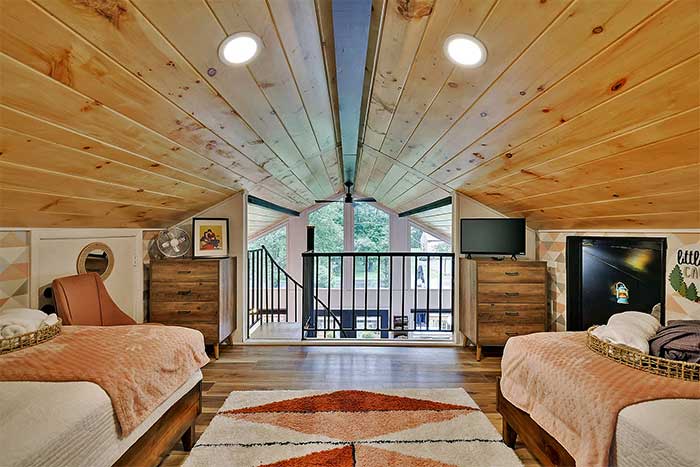 For the little ones, there's a Pack 'n Play travel crib, children's dinnerware, and children's books and toys. There's even a spot just for them called The Bear Cave that's loaded with toys.
"We loved our stay at the chalet. Our first impression was that the place was absolutely spotless and looked just like the photos. We traveled with two young children (2 & 4) and a dog. Not only were there items to make the kids feel at home and comfortable, but Lisa even looked out for our dog as well. We felt very welcome in the home. The location is great, there's plenty to do but still very peaceful. We'd love to return."