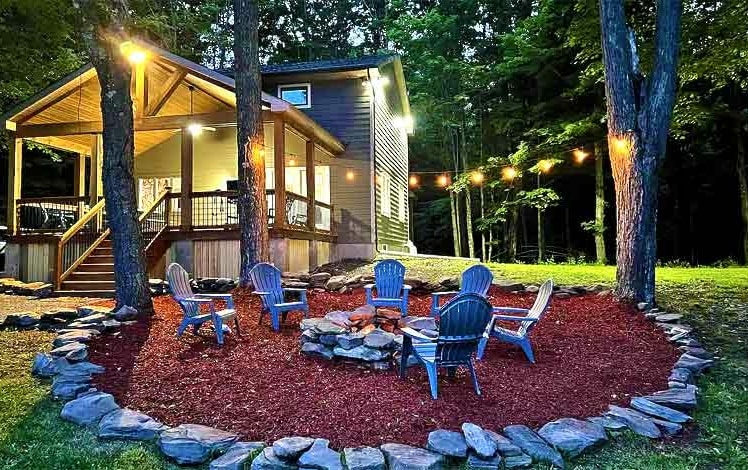 Cold Spring Camp is set in a fairly big house that hosts 12 guests in 5 bedrooms with 9 beds and 5 baths.
Hang out around the outdoor fire pit, check out the walking trails, drink coffee on the front porch, or shoot some hoops in the game room – there is so much to do at this adorable getaway. The 5 bedrooms offer plenty of sleeping space, and there are many areas to relax around this secluded cottage.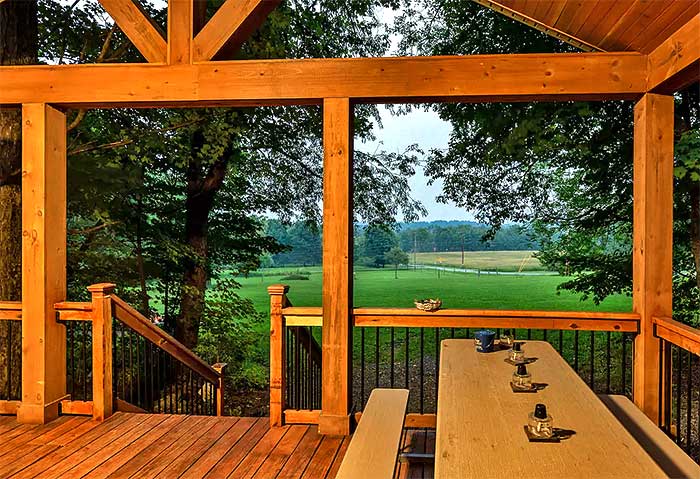 There is plenty of outdoor space to explore on this wooded property. The game room is the perfect spot for the kids to hang out while the adults can chill on the porch or fire pit area. Cold Springs Camp is an awesome getaway.
Cold Spring Camp is located just 20 minutes from Honesdale,