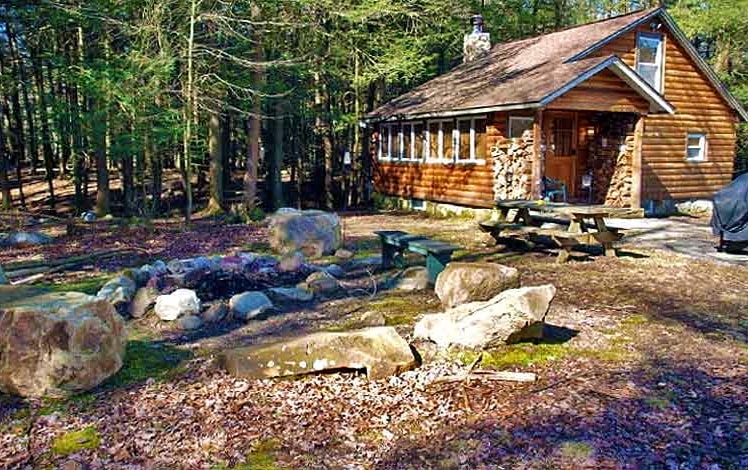 Cabins-4-Rent offers 2 woodland cabins (rented separately) surrounded by nature. Amenities include fireplaces/wood stoves, full kitchens, cable, high-speed internet, and air conditioning. Open year-round.
Cabin 1 has a huge hot tub, WiFi, and a FireStick TV for up to 4 people. A creek flows right by the cabin.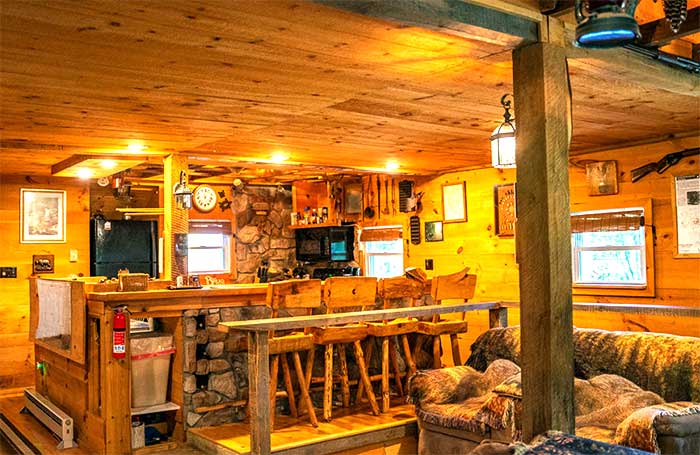 Cabin 2 has a fireplace, TVs, WiFi, air conditioning, a 5-person hot tub, a 3-tier deck, and electric heat. There's a campfire pit and the lake is a short distance away. Rowboats are provided.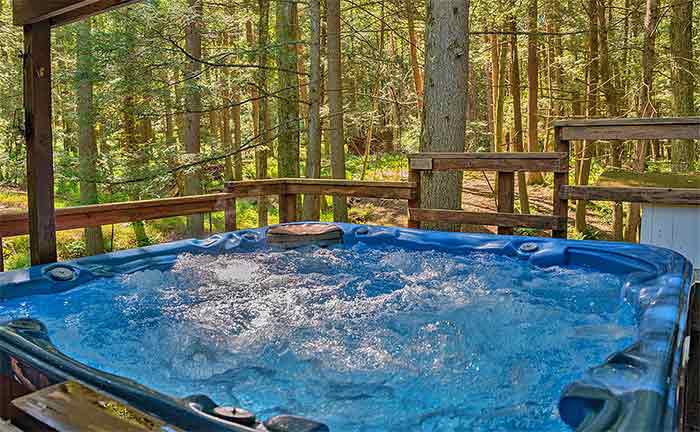 Their cabin gallery gives images of the Cabins-4-Rent outsides and insides of each cabin. It's just minutes to Blue Mountain Ski Area.
"We fell in love with cabin 3 the moment we pulled up. With the woods surrounding the cabin, the lights leading down to the cabin, the detailed wood inside, the high ceilings, the pool table, super comfy beds, the hot tub, and the campfire pit, it was a magical experience! We felt like we were the only people in the world, just what we wanted! We searched for months on the web until we found this cabin. From the first phone call until the checkout, they made us feel like family! Thanks to the Cabins-4-Rent family for offering these amazing vacation cabin getaways!"