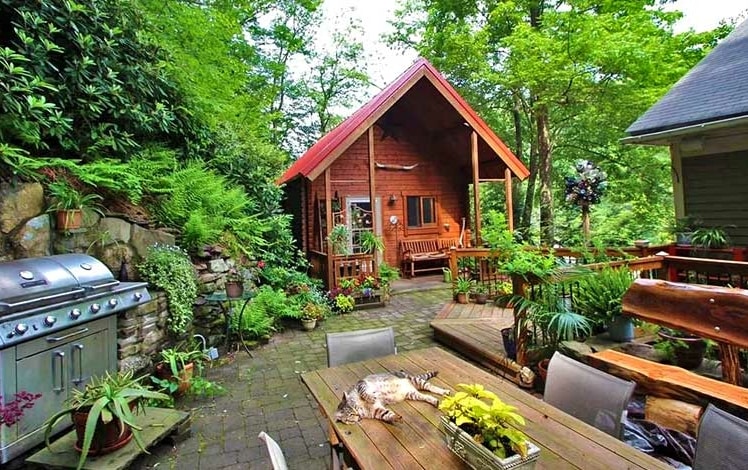 Cabin in the Trees Jim Thorpe
Cabin in the Trees is a peaceful and serene escape, yet a short walk away from all the attractions of Jim Thorpe. The cabin is 475 square feet with a living room, kitchenette, dining area, and bathroom on the ground floor. The bedroom/loft is upstairs. The cabin sleeps 3 with 1 bedroom and one bath.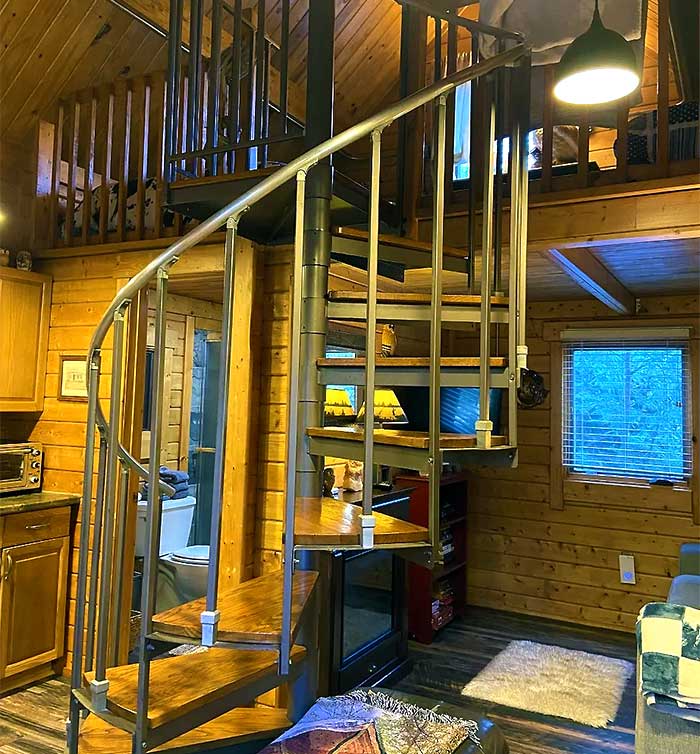 "Do not hesitate to stay. The cabin is cozy defined. The grounds and personal touches are simply enchanting. Jeffrey is a very kind and thoughtful host who has mastered the "little cabin in the woods" experience. All within the magical town of Jim Thorpe."
Cabin in the Trees has a large deck in the backyard, above the cabin and house. This cabin is NOT suitable for guests with mobility limitations due to the number of steps leading to the place. Must climb stairs and uneven stone paths!
Cabin in the Trees is a part of the High Street Guest House group of properties. Have a look!