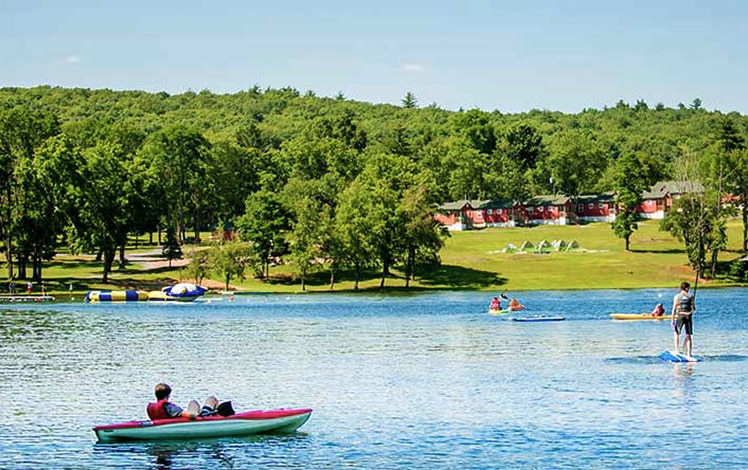 Pocono Springs Summer Camp
Pocono Springs Summer Camp offers a traditional co-ed camp experience on 60 acres of woodlands just 75 miles from NYC and 100 miles from Philadelphia. Pocono Springs Summer Camp holds the distinction of being America's only traditional 5-week summer camp, and in five weeks, campers get the best that camp has to offer.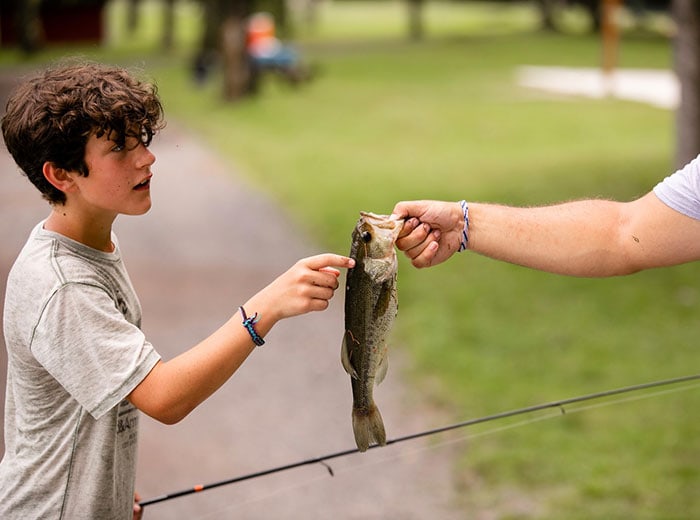 "As we designed our vision for Pocono Springs, we were listening to families. Families want to provide their children with a full-season summer camp experience, and more than ever, they also need time and flexibility or family activities, specialty camps, and other summer fun outside of camp."
The performing arts is well-represented with a summer production of a big Broadway-style musical. There are improv classes, guitar lessons, and behind-the-scenes jobs designing sets, costumes, lights, and sounds.
Creative Arts includes Arts & Crafts with ceramics, pottery, street art, jewelry making, and studio art represented.
Adventure and sports facilities include a private, spring-fed lake, heated pool, 9 tennis courts, 2 soccer fields, a lacrosse field, 6 basketball courts, a hockey rink, a gymnastics pavilion, a zip line, a climbing wall, a dance studio and a fitness center.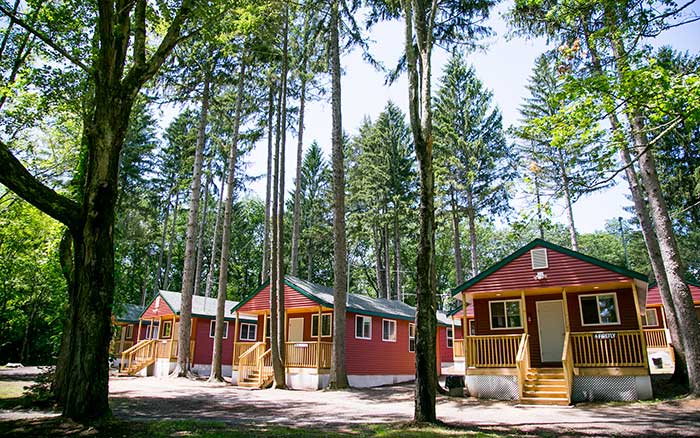 Campers live in fully-renovated cabins. Each cabin features ceiling fans, cubbies for each camper's belongings, and a full bathroom including multiple private showers, bathroom stalls, and sinks.
First-year campers entering 2nd, 3rd or 4th grade are now eligible to enroll in the 2-week PSC Starter Camp. Participating campers will experience the first two weeks of our five-week Pocono Springs program, with an option to extend for the full season.