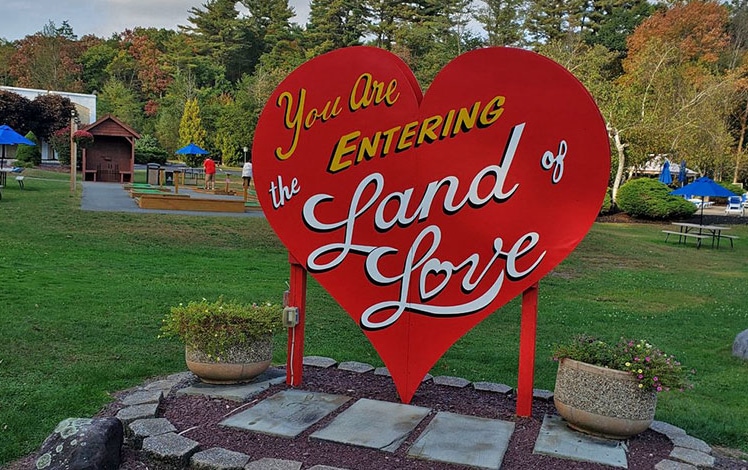 Paradise Stream Resort is a Poconos resort that's a romantic retreat on private Lake Eden. A honeymoon hotspot, this four-season resort property features 143 suites, two restaurants, two bars, and the nightclub.
Paradise Stream has been going heavy on a revamp over 2022. Renovations have taken place in all major areas of the resort, including the lobby, dining room, nightclub, and the former Parrot Lounge/new Spooner's, and game room.
Romantic cliches are thoroughly woven into every aspect. For example, the resort's 143 suites feature a variety of whirlpool tubs that are either heart-shaped or in the form of massive 7-foot-tall champagne glasses. Various romance packages are available to add to the sensual vibes, with extras like champagne to sip, rose petals, and chocolates.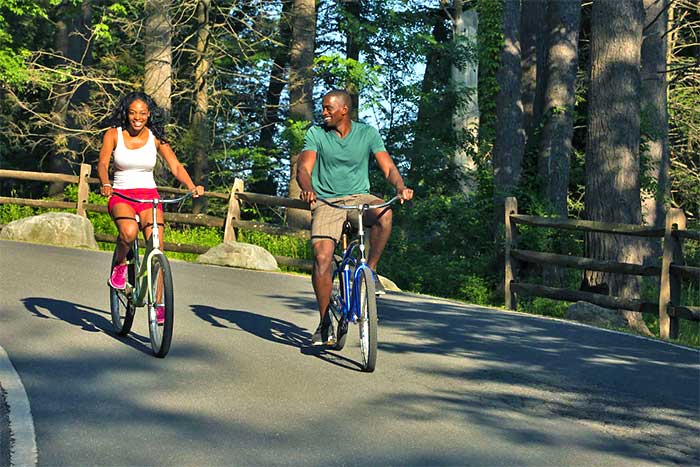 Outside the accommodations, guests can enjoy four on-site eateries. Red Apple Nightclub offers games, drinks, and dancing, while Huntress Dining Room serves all-you-can-eat meals from themed menus. Two grills, including a poolside restaurant, round out the options.
After dining, regularly scheduled nightly events of music, magic shows and more keep romantic vacations exciting. Daytime outdoor activities include tennis, biking, archery, and water sports (like kayaking and banana boat rides) during summer, and snowshoeing in winter.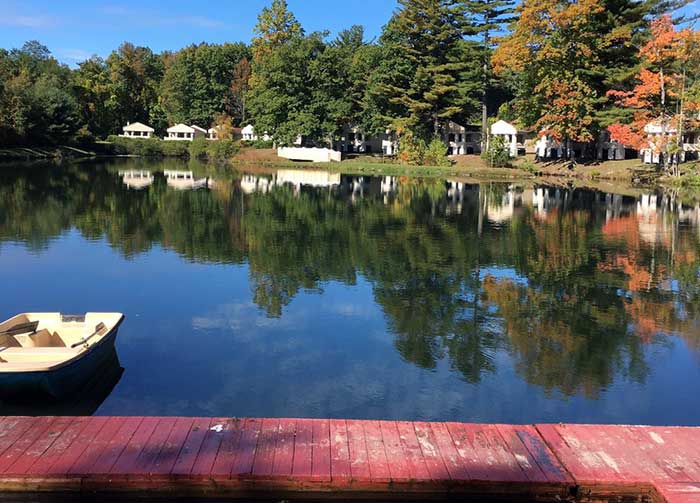 Guests gather at the Carnivale Racquet and Swim Club for swimming, billiards, and arcade games. Spa-goers can unwind in the Spa, where a menu of massages, aromatherapy wraps, and other services promote relaxation and wellness.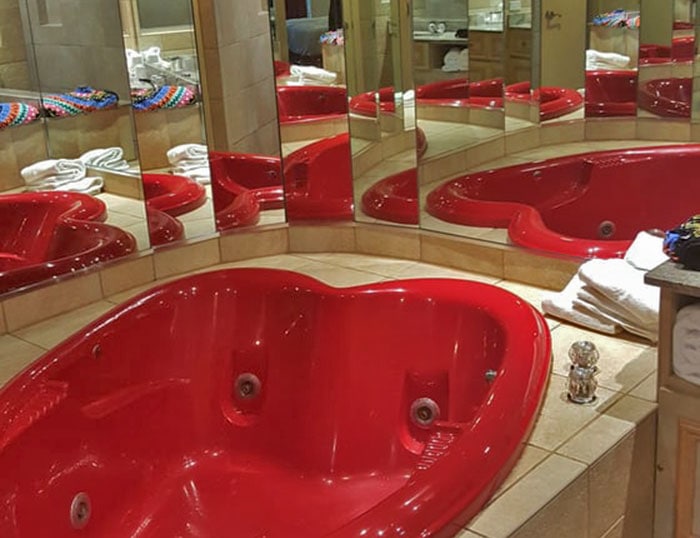 We say: Paradise Stream Resort is dated, but undergoing renovation! If kitschy heart-shaped bathtubs, round beds, mirrors everywhere, and neon-colored cocktails are your thing, it can be campy good fun.
The game room has just added a new duckpin bowling alley and an indoor mini-golf course.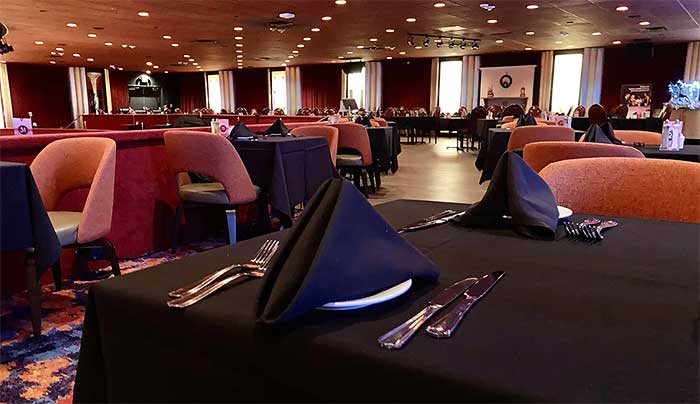 You're just around the corner from Mount Airy Casino Resort.
The McSam Hotel Group out of Great Neck, New York bought Paradise Stream Resort in Paradise Valley, the Pocono Palace in Marshalls Creek, and Cove Haven Resort in Lakeville, in 2016. Renovations and upgrades on all 3 couples-only resorts are ongoing.