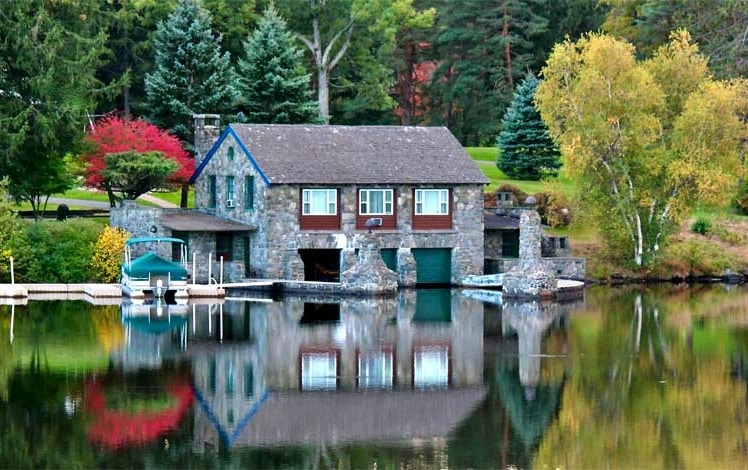 Hemlock Farms
Hemlock Farms is a luxe gated community situated on 4,500 wooded acres of the historic Brewster Estate. It is distinguished by its remarkable beauty and abundance of nature. With its original stone structures, wooded landscape, and meandering lanes, this exclusive lakeside community offers a confluence of social, sporting, and cultural experiences. Month-long and seasonal rentals are allowed. It's 2 hours from Philly, and 90 minutes from NYC.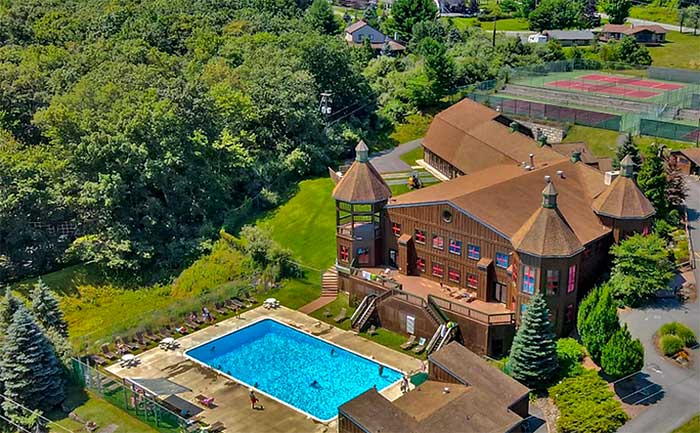 Four lakes, three pools, hard-surface tennis, pickleball courts, a fitness center, hiking trails, and access to Lords Valley Country Club, a private club with an 18-hole championship golf course. Their Steer Barn Clubhouse features an indoor pool, sauna, steam room, kiddy pool, Jacuzzi, locker rooms, a fitness center, arts and craft rooms, a game room, an auditorium/theater, and a quick-eats restaurant with a deck.
Hemlock Farms is a community rich in culture. There are many social and educational events, as well as community concerts, art exhibits, and theatrical productions.
No matter the season, there's always something fun and exciting happening. Many members enjoy socializing through a number of Hemlock Farms clubs that cater to a wide range of diverse interests.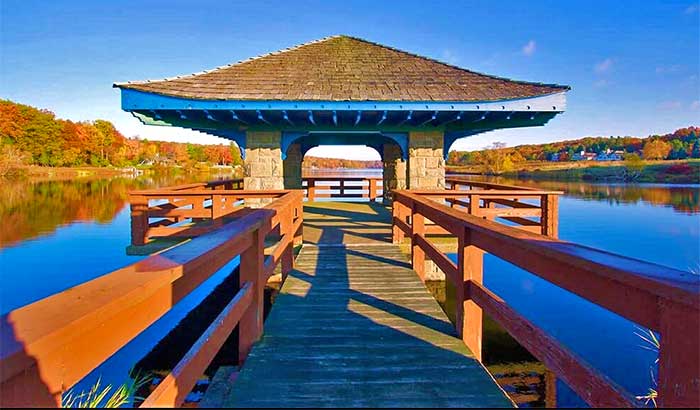 Hemlock Farms surrounds its namesake, the beautiful, private use Hemlock Lake. No motors allowed, but you'll see kayaks everywhere.
This community is more like a self-contained small town than other private communities in the region. Hemlock Farms has its own fire department, ambulance service, newspaper, library, and three houses of worship.
Dingmans Ferry and the Delaware Water Gap are both an easy drive from here; Promised Land State Park is just a little further away.