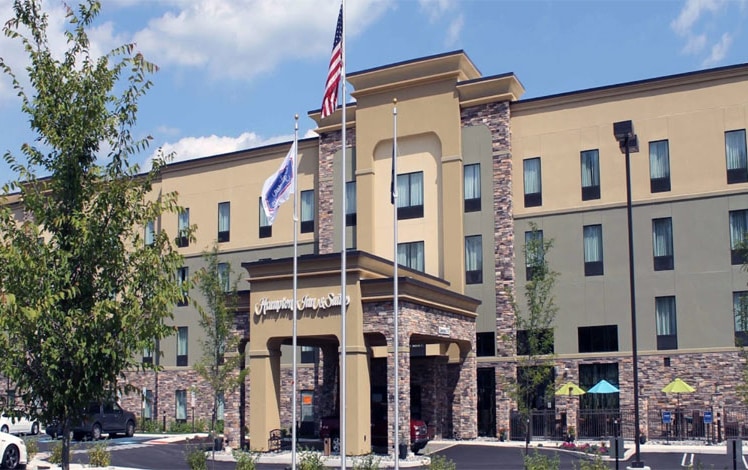 Hampton Inn & Suites Bartonsville
Hampton Inn & Suites Bartonsville proves that addresses in some rural areas are confusing, and the Pocono Mountains are not an exception. The post office address is Stroudsburg, but this Hampton Inn is actually located between Stroudsburg and Tannersville in an area long known as Bartonsville.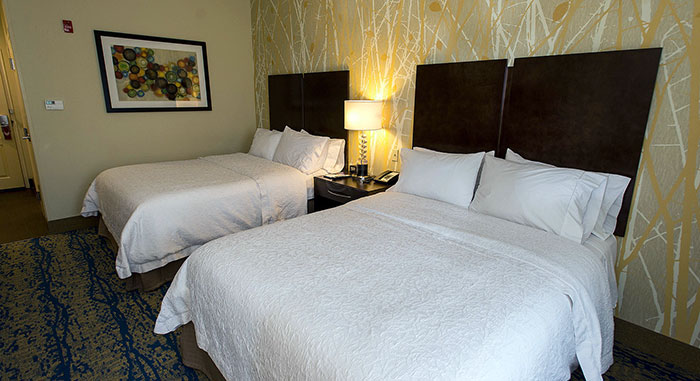 It's just a few miles from Big Pocono State Park and the Tannersville Cranberry Bog Preserve. You're also just outside the town of Stroudsburg and a short hop away from the Delaware Water Gap. Location-wise, it's a great place to set up a base for day-tripping. You're only 6 miles away from Camelback's adventure center, Aquatopia water park, and ski area.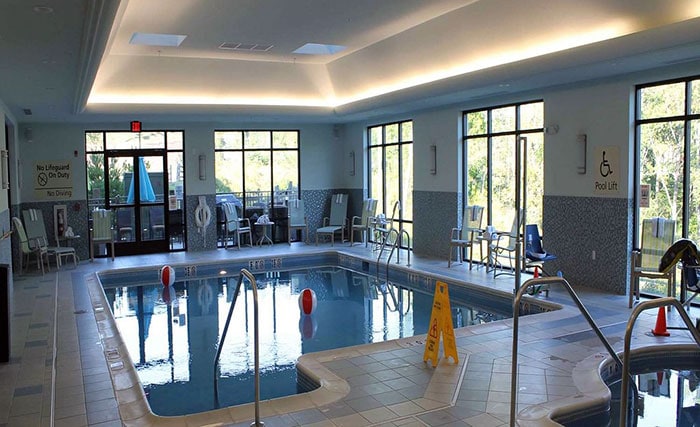 Hampton Inn & Suites Bartonsville charges a mid-range price for a kind of high-end accommodation. As of the end of 2019, this is a really nice iteration of a Hampton Inn. Choose standard rooms or suites. All rooms have a mini-fridge, microwave, and a 39″ HDTV.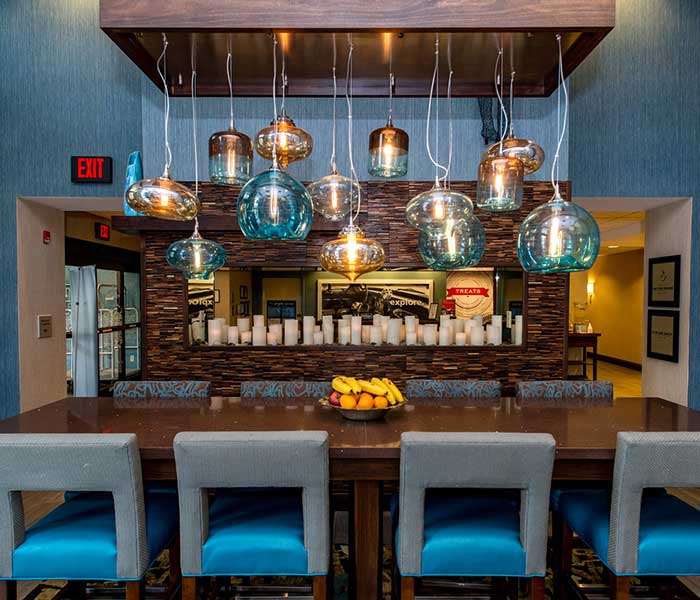 "My husband and I were in Stroudsburg for a wedding. We were really happy with the hotel–our room was clean and comfortable. We had no problems with our two-night stay and enjoyed the complimentary breakfast. It was really easy to get downtown and find parking. We enjoyed the Saturday Farmer's market, the American Ribbon Factory, Carroll & Carroll Booksellers, and other downtown shopping. Had a great lunch with a view of the river at the Willowtree Inn Restaurant."