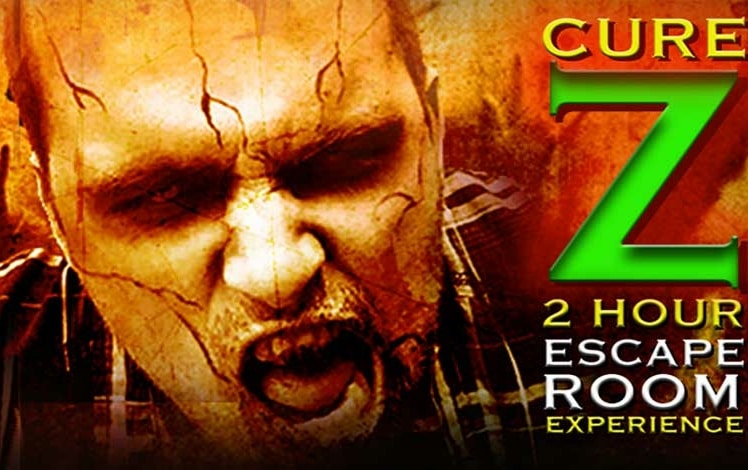 Trap Door is the largest escape room style attraction in the state of Pennsylvania. It features a 2 hour, 10 room, Zombie Apocalypse experience, the largest Zombie apocalypse experience in the country. There's also Cure Z, A Tornado Escape, Fear The Bogeyman Horror Escape, and We're All Mad Here.
Cure Z has been reloaded with new puzzles and most of all, you can shoot Zombies. Make sure to select Cure Z Reload for this brand-new edition!
We're All Mad Here puts you in the Asylum with Alice, The White Rabbit, Caterpillar, Tweedles, Mother Oyster, Those Mean Flowers, and of course, The Red Queen! If all of those lunatics are too much to handle, you can choose Mad Hatter's Tea Party for some intimate Group Therapy in this Immersive Theater/Escape Room hybrid.
Evade the Tornado with the award-winning F5! Considered by many to be the most immersive experience in the world.
Finally, save the children and take on The Bogeyman in Trap Door's horror escape where The Bogeyman hunts you!
It's in the same building as Madness Distillery and Tasting Room, so stop by on the weekend to grab a Tortuga Spiced Rum with your pals.
"Amazing escape room!!!! My friend and I have done 120+ rooms and Trap Door Escape Room is in our top 3 establishments. Very immersive experience and innovative puzzles – be sure to check out their F5 and Everest rooms!! Does not disappoint :)"

"This was a very last-minute thing to do on my bachelorette weekend and it was AMAZING. It was a great way to bond with my girls. The owners were amazing, and super friendly, and the place as a whole was super fun and cool. Would recommend it to anyone who is in the area!"