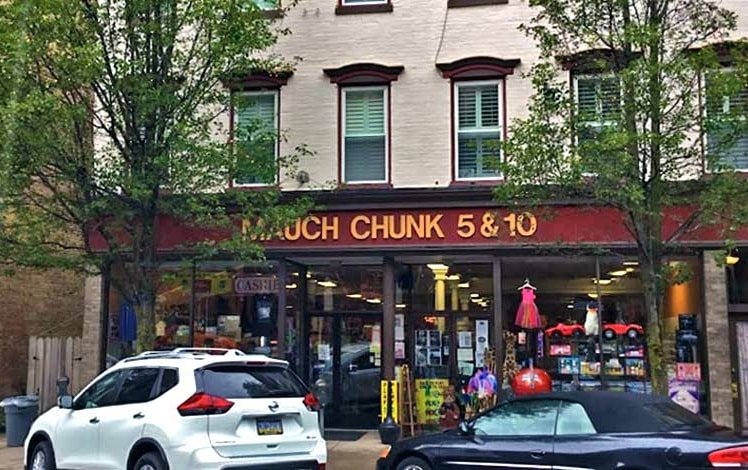 Mauch Chunk 5 & 10 is an old-fashioned variety store. Check out the original tin ceiling, the hardwood floor, and great prices.
A 5 & 10 is a store offering a wide assortment of inexpensive items, formerly costing five or ten cents, for personal and household use. Woolworth's (surely you've heard of Woolworth's!) was a 5 & 10.
They carry old-fashioned toys and knickknacks, as well as quirky home decorations.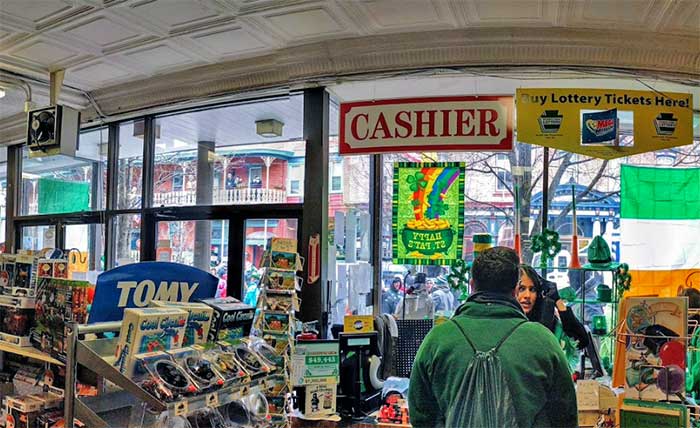 They've got toys, home decor, cards, toothpaste – really a variety of goods. It's a good place to stop in for a roam — you might find something!
"It has been in this little town as far back as I can remember, and I am 86 years old. I remember it as The Mauch Chunk 5 and 10 and am happy it is still here. Lots of things to choose from!"