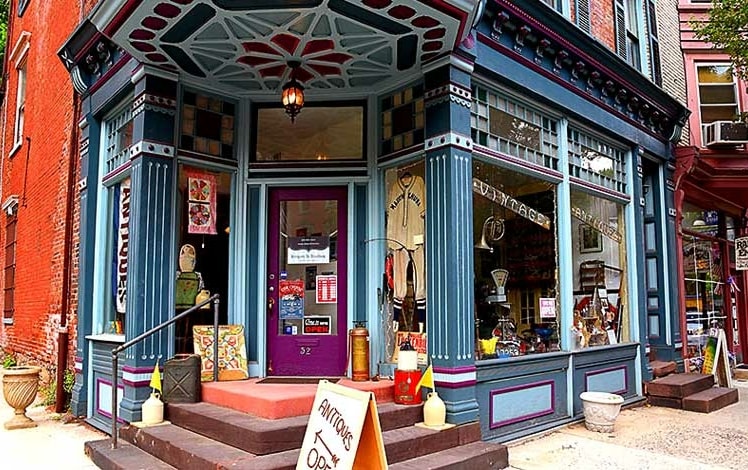 Antiques On Broadway
Antiques on Broadway boasts a selection that ranges from primitives to retro wares. Collectors will love the selection of coins, glass, autographs, and military memorabilia. For music fans, they often have vintage radios and Victrolas. Antiques on Broadway also showcases quilts and artwork, perfect for adding vintage charm to your home.
It's a fun place to browse with some really interesting stuff.
"In the past 9 months I've been back to Jim Thorpe twice, and have stopped at this place on both visits. Incredibly, the owner not only remembered me from the first visit in July but remembered what I purchased. He has an eclectic selection garnered from local estate sales. I purchased a few more items that I do not need, but the prices were attractive and I just knew I'd regret it later if I didn't go back and buy the lamp. I'll return and will make sure this is one of my stops."

"One of my favorite places to visit in Jim Thorpe. The owner is very friendly and knowledgeable. This shop has a fun and eclectic collection of things that are great to browse and you never know what gem you will find. A lot of history in this shop, from US flags from the 1800s to tickets to Woodstock to real playing Victrola record players. Good quality products and a fun experience."