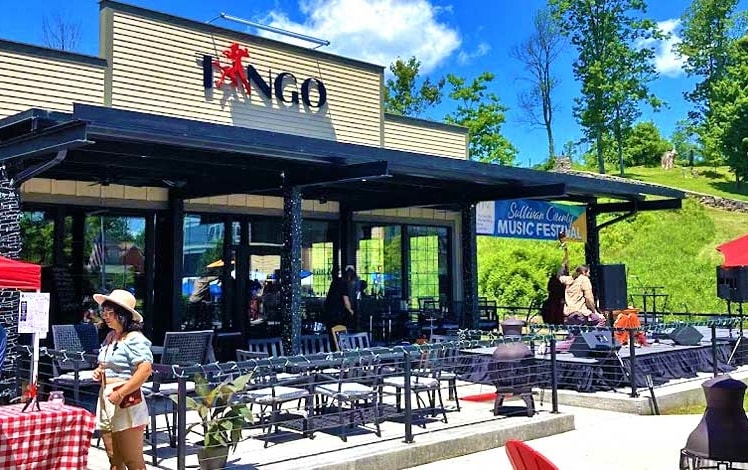 Tango Cafe serves a rotating menu of comfort food. It features an open kitchen and a comfortable atmosphere. Dine inside, sit outdoors at a patio table, or lounge by one of the fire pits.
On Friday and Saturday they're open from 11 am – 10pm, and closed between 4 and 5.
They use locally sourced and organic ingredients whenever possible. Try a Bison Chipotle Burger, a fried chicken sandwich, an El Cubano, or a grilled skirt steak.
"One of the few places where outdoors is as pretty and comfy as the inside. Beautiful Adirondack chairs next to big belly fireplaces offer a beautiful place to enjoy a drink before dinner or a coffee afterwards. Seating on the covered front patio is laid back and cozy. Inside is a chic modern space with an open kitchen where the chef himself welcomed us. Everything we had was exceptional. The Bison Burger, Grain Bowl, Fried Chicken Sandwich – all delicious. We enjoyed coffee and dessert and never felt rushed. I would most definitely go back. We loved it."