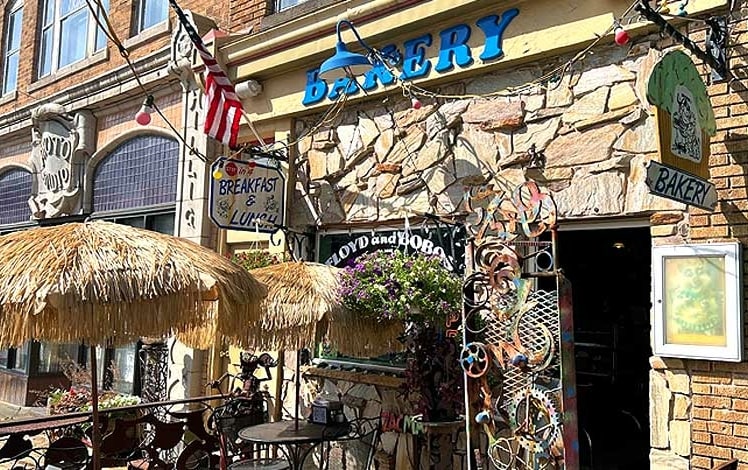 Floyd & Bobos serves a host of delicious baked goods, breakfast, lunch, and brunch. They make doggie treats, too.
Look for pies, mini-pies, crumb buns, cupcakes, cannoli, scones, danish, muffins, cakes, and whatever specials they're coming up with that day in their whimsically decorated little shop.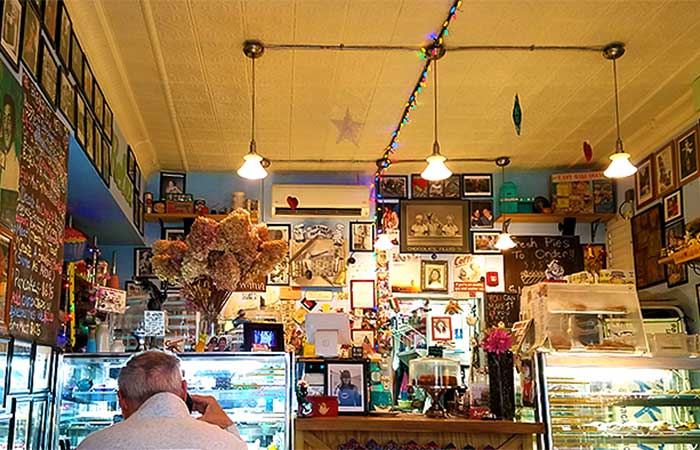 Floyd & Bobo's was voted "Best of 2022" by The River Reporter.
"Oh my gosh! We stopped in today and had the greatest conversation with the owners. We got quite a selection of cookies and cakes that were delicious! Quaint little place with a homey feeling…probably the best chocolate chip cookie I've ever had! We'll be back!"