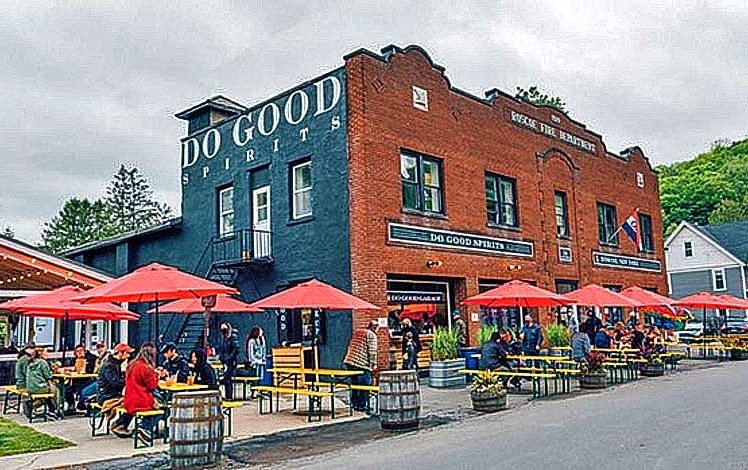 Do Good Spirits offers a tasting room in an old firehouse in downtown Roscoe. The tasting room is right next door. After a tasting, distillery visitors can purchase craft spirits by the bottle. On weekends, there are al fresco craft cocktails, food, and live music in the Bootleggers Alley Outdoor Cocktail Bar and Restaurant, open through November.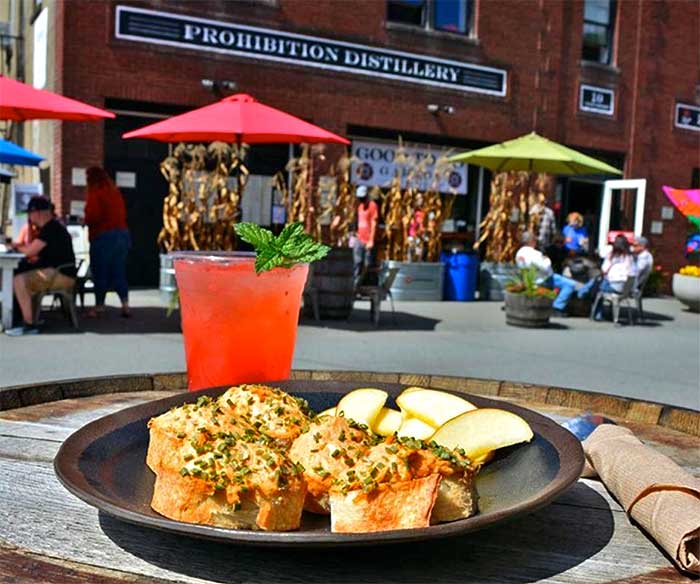 Try the smoked trout dip, fresh from Roscoe, the fly-fishing trout capital of the country, and a Muffuletta made with fresh bread and local cured meats.
Do Good Spirits is the independent distiller of Bootlegger New York Craft Vodka, Bootlegger New York Craft Gin, and Bootlegger New York Craft Bourbon as well as critically acclaimed Beaverkill Bourbon Cream. They offer tastings in the distillery and scheduled tours. On weekends they have a cocktail bar with live music.
"Great distillery! Mark gave us an awesome tasting, which made picking out bottles easy. After our tasting we enjoyed cocktails outside. They had live music, which was a plus. Also, DOG FRIENDLY:) Will be back."