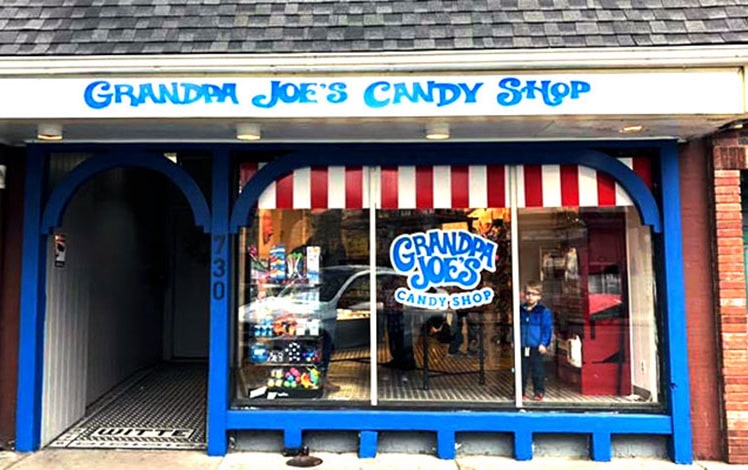 Grandpa Joe's Candy Shop is a Willie-Wonka-inspired candy store offering a huge selection of candy, soda, and gifts on Main Street in downtown Stroudsburg. Packed from floor to ceiling with bulk candy. Hundreds of flavors of old-fashioned glass-bottled cane sugar soda.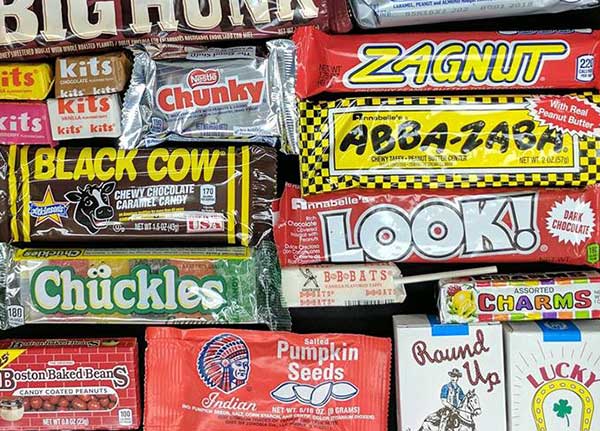 Grandpa Joe's is home to over 250 candy bars and over 100 bulk candies. They've got a "World Famous Candy Buffet" and you can cram anything you can into the box. For just $5, fill that box with an assortment of goodies, including Tootsie Rolls, lollipops, Runts, and Swedish Fish.
Soda? From national bestsellers to regional favorites, their selection is sure to overwhelm. They've got roughly 250 different soda favorites stacked floor to ceiling. Don't worry if you can't decide, they offer a six-pack: buy 5, get the 6th for free. Take an assortment of your favorites home, or try something new. Looking for that regional soda you can only find back at home? Ask about purchasing a case. Nearly all of the sodas are produced with real, pure cane sugar.
" I was 12 and went to PA from Florida it took 3 days and I stayed at the Penn Stroud and I went to Grandpa Joe's candy store and it was amazing if I could give it a 100-star review I would! :)"

"I absolutely loved the store. I found candy I haven't seen in over 30 years. I thought the soda room was amazing!"