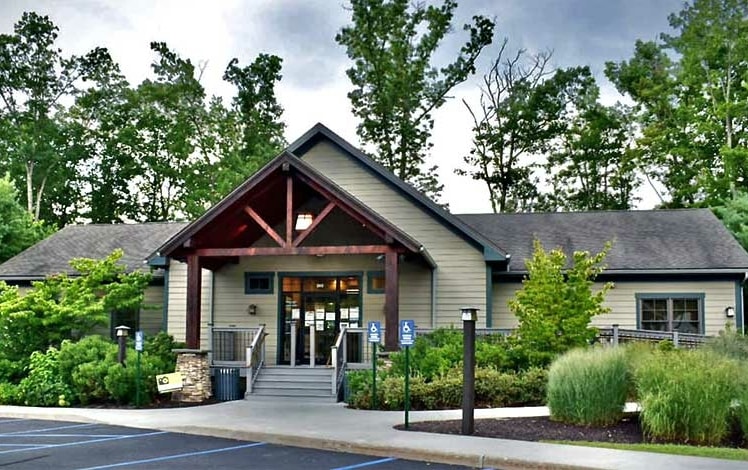 Lake Wallenpaupack Visitors Center
Lake Wallenpaupack Visitors Center offers current information on activities, attractions, dining, and lodging options, in addition to displays and exhibits for the Big Lake and surrounding communities.
Come by the center and pick up your fishing rod and reel of choice! If you're new to fishing and plan to try your luck at Lake Wallenpaupack, you can borrow rods, reels, and a tackle box full of hooks and other terminal tackle, free of charge! The center is open daily from 9 a.m. to 5 p.m.