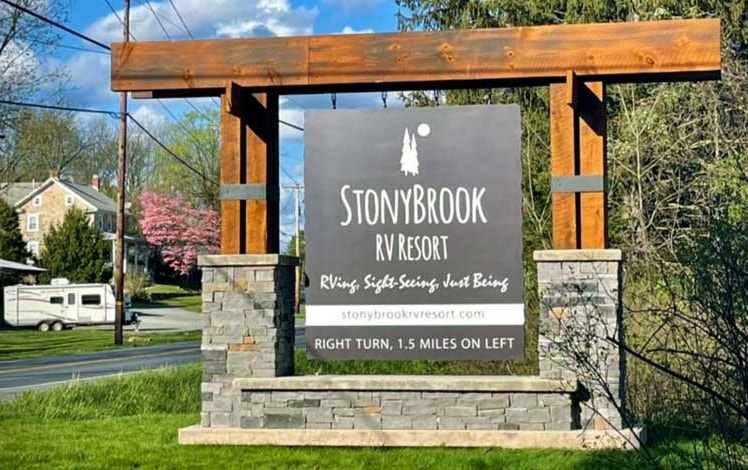 Stonybrook RV Resort is a really nice, well-maintained RV park. The campground is very clean, the sites are spacious, and the amenities are nice.
Patio Sites add another level of accommodation and luxury to your stay. Park your RV on an 11'x45′ concrete pad and immediately take advantage of the concrete patio and seating area.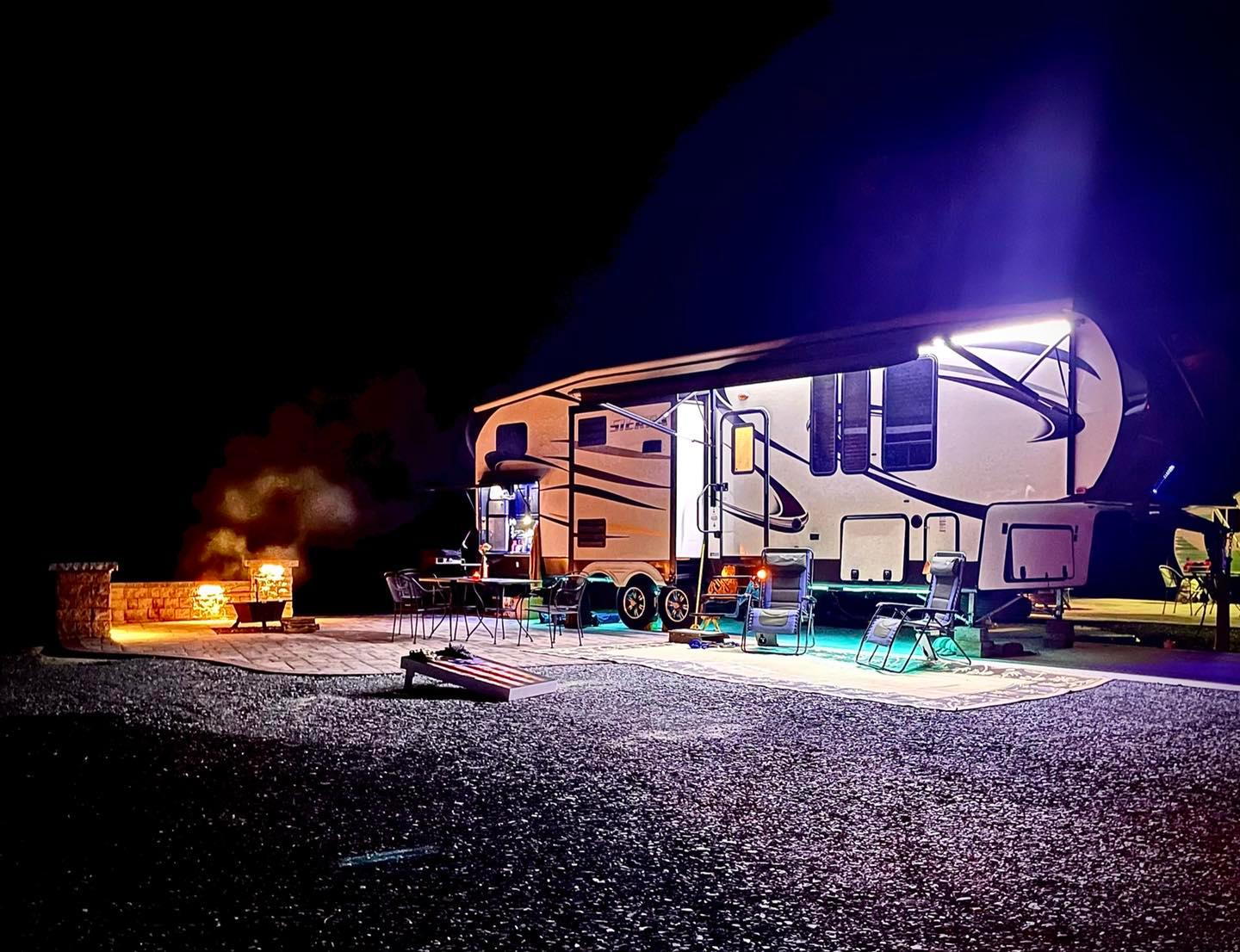 Stonybrook RV Resort has got tons of activities for the kids and adults. There's a heated swimming pool, BBQs and picnics, a stocked fishing pond, and lots of community activities. Events include ice cream socials, Nerf challenges, and trick-or-treat Halloween celebrations.
"Large site. Quiet, peaceful setting with beautiful woods and wildlife. Very well maintained. Nice flower beds. Clean facilities. Friendly staff. Fun activities on weekends. Close to other things to do such as hiking, biking, white water rafting. We will definitely be back!"