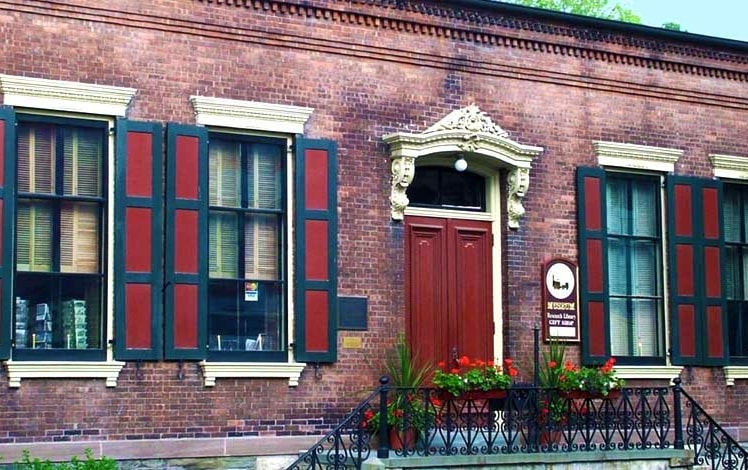 Wayne County Historical Society is the official historical society for Wayne County, Pennsylvania. It's a first-class museum and research library.
The Main Museum and Museum Shop are housed in a building built in 1860 as the headquarters of the Delaware & Hudson Canal Company. The D & H Gravity Railroad, which carried anthracite coal from the mines of Lackawanna County to Honesdale, met the D & H Canal directly behind the building. The canal carried the coal from Honesdale to Rondout, New York, on the Hudson River.
The Museum Shop offers historical books by Wayne County authors and many Wayne County-related items.
See the history of the first steam locomotive to run on American soil. Discover the history of Honesdale and its canal system of coal transportation.