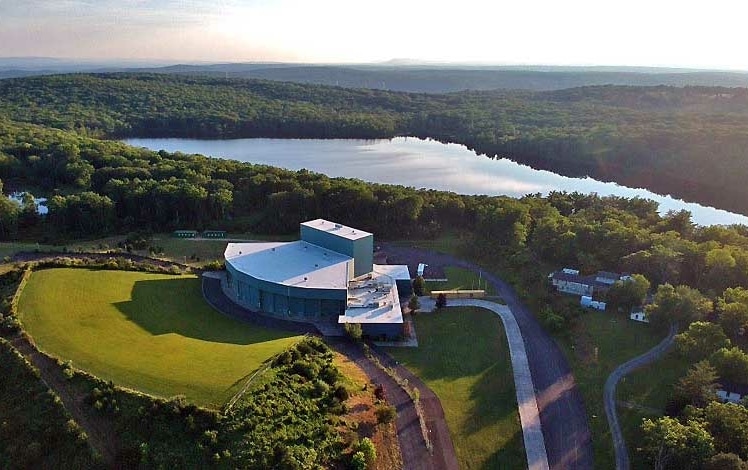 Poconos Park is a boutique festival site in Tamiment, just north of Bushkill. It's located on 200 sprawling acres in the stunning countryside and has lawn and indoor seating for 10,000 guests. It's got a 10,000-capacity amphitheater and a 400-capacity theater. It hosts festivals as well as touring artists and events.
The facility includes a 10,000-capacity amphitheater, which can be converted into a 2,600-capacity enclosed performance space during the winter months.
The festival infrastructure includes food and beverage stands — food vendors with all different types of foods.
The property will also include The Lakehouse, a 10,000-square-foot banquet hall with a commercial kitchen for on-site catering. The space can be used for its own events or to host private or VIP functions in conjunction with acts playing the amphitheater. The theater is a short distance from the bandshell and guests will have a view of a 90-acre lake.
It's 90 minutes from New York City. Parking opens at 3 pm.