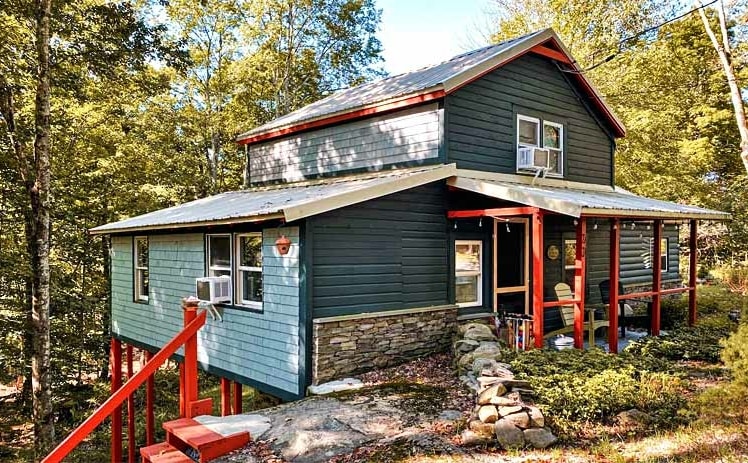 The Smallwood Chic Cabin is perched on the edge of nature. It hosts 4 guests in 2 bedrooms with 2 beds and1 bath, and you can Bring Fido.
This 1930s Arts & Crafts cabin features pedal boat & stand-up-paddle boards, seasonal beach access, hot and cool tub, treehouse views, stylish decor, modern kitchen and bathroom, workspaces, front porch, yard with fire pit, picnic table and a gas BBQ.
The 42″ HDTV has Netflix, Hulu, and Prime with a Bluetooth sound system, and you can login to your own streaming service as well.
The downstairs bedroom has a dedicated den space with a desk and monitor to connect your laptop to via HDMI. There is another workspace in the upstairs bedroom. The wifi is fast and reliable.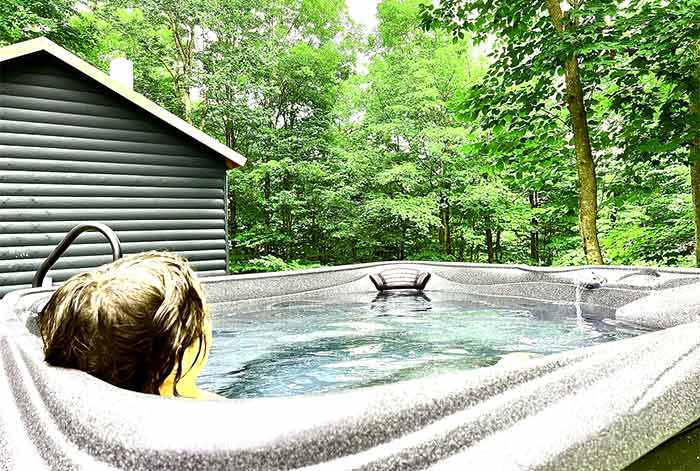 Enjoy the nearby lakes, waterfall, forest reserve, Bethel Woods Center for the Arts, the original Woodstock site, alpaca farm, scenic trails, breweries, Assembly art museum, Livingston Manor & cute Delaware River towns.