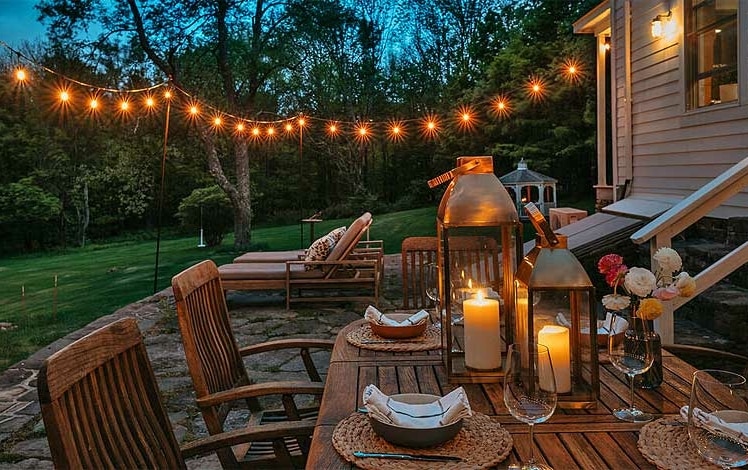 The Roscoe Farmhouse is a modern farmhouse with expansive Catskill views. It's designed to sleep up to 6 adults (or 4 adults plus 3 children), and it's absolutely gorgeous. A spacious, modern country home with 3 bedrooms and 2.5 baths in 1700 sq ft located in the town of Roscoe, NY – just two hours north of New York City.
Yo can book thru Airbnb or on their own website.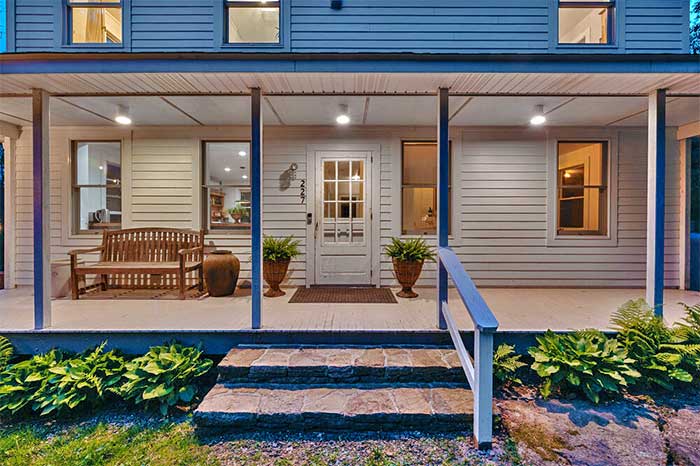 This charming 1800s antique farmhouse has been fully renovated and luxuriously appointed with a modern English farmhouse vibe – high ceilings on the main floor, chef's kitchen, wood burning stove in the living room, clawfoot tub in the ensuite master bathroom – all coming together to create the perfect space for couples, friends or family to gather.
The home features all the modern amenities (Apple TV, Bluetooth speakers, reliable super high-speed cable internet (200+Mbps download, 20+Mbps upload) for your Zoom/Google Meet/video conferences) you need to stay connected and curated for your enjoyment with a selection of design books, games, puzzles and more houseplants than seems reasonable.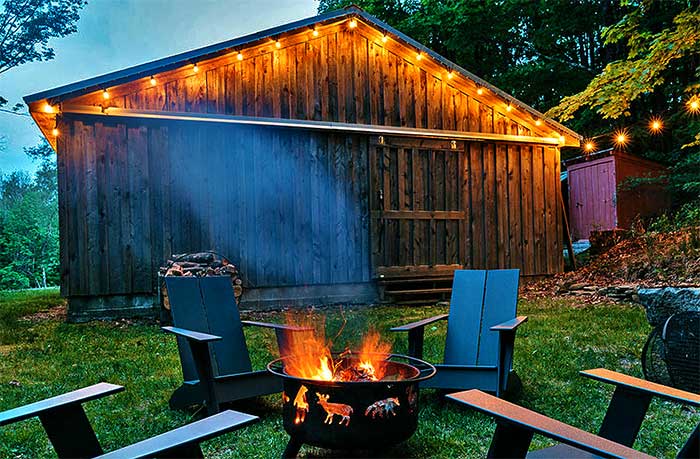 The bounty of "outdoor living" areas on this 22+ acre property really make this place feel magical; a stone patio for your morning coffee or summer evenings outside, a screened gazebo for afternoon games, a trickling spring-fed pond, several short trails on the property including ones lined with blueberry bushes!!, and last but not least, a woodsy fire pit area for roasting marshmallows and endless stargazing.
Roscoe is the perfect place to base yourself to enjoy all the Catskills has to offer. Located in the heart of fly-fishing country, there are countless outdoor activities nearby ranging from great hiking trails, lake and river outings, or an alpaca farm visit (highly recommended!). Choose from the amazing local breweries, farmers markets and foodie destinations, or check out the charming nearby towns of Livingston Manor, Narrowsburg, Bethel, and Callicoon. Everything is within 15-30 minutes.
"Where do I begin? The anticipation and the excitement to stay at The Farmhouse was its own thing. Cruising down the driveway and seeing the vast views and beauty was a feast to the eyes if you love The Catskills as much as I do. Then walking into the farmhouse was the next best experience. Everything you see in the beautiful images on the listing comes to life.

The farmhouse is extremely clean, warm, and comforting, has every amenity one could ask for from kitchen wares, the coffee making options, the clawfoot tub, the porches, the patio, the land, the firepit, the cozy wood stove in the living room, the aesthetic and details, to the mattress… I could go on. I felt a strong connection to this oh so lovely space and property and would go back tomorrow if I could. Dream home + property. I was quite sad to leave and say goodbye to this magical place we called home for 5 days.

Hide and Sansan were superb communicators. I felt as if I knew them already and I was staying at friends. They are lovely."