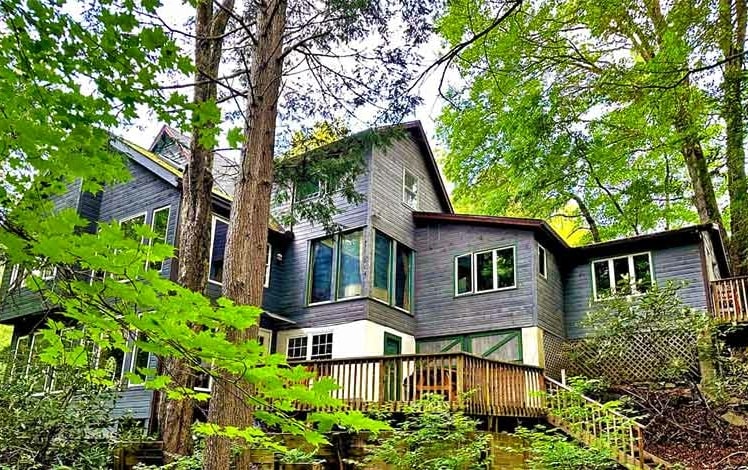 Laurel Run Creek Forest Estate
Laurel Run Creek Forest Estate hosts 11 guests in 4 bedrooms with 5 beds and 3 baths. The house floats among the trees in this forest hideaway. The trickling sounds of the beautiful Laurel Run Creek serenade throughout, providing a soothing natural soundscape. It's huge, luxurious, and plush.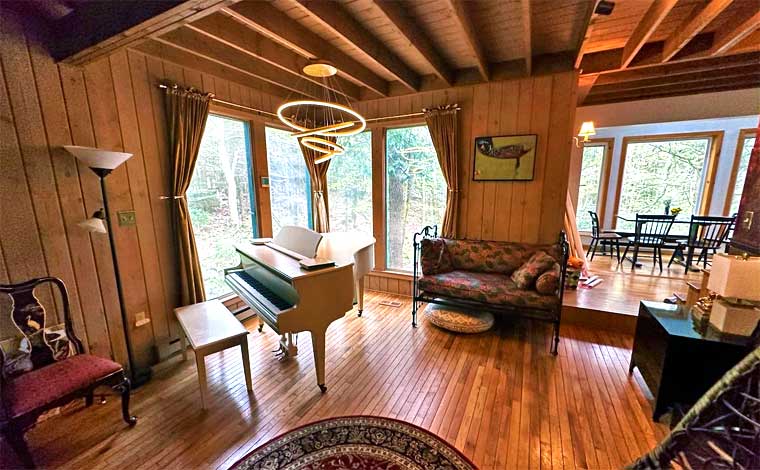 As you enter to your left you'll come to a cozy gathering room with a baby grand piano with seating to enjoy the wood burning soap stone stove and a hearth built from the stones from the surrounding area. You can meditate in a swinging egg chair, do some yoga in front of the golden gong, or have a family game night with a collection of classic board games as you feel the warmth of the fireplace.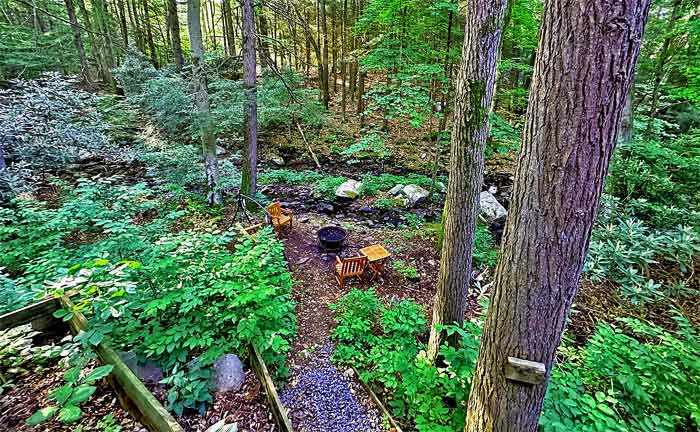 This is a musical home with many instruments, if you feel moved you're welcome you to play and discover these sounds including a collection of singing bowls. Musical instruments include the baby grand piano, an electronic drum kit, Farfisa and Hammond organs, an acoustic guitar, and lots of fun and exotic percussion instruments.
You've got an office for a workspace. The 65″ HDTV has Amazon Prime Video, Disney+, Hulu, Netflix, Peacock, and a DVD player, along with a sound system. In n the office you can enjoy some vinyl with a turnable and old fashioned hi-fi stereo system.There is also a bookshelf filled with popular and classic fiction, children's books, and books on the arts, history, and biographies.
For the little ones, there's a Pack 'n Play Travel Crib, a high chair, a changing table, and children's books and toys.
The first floor apartment features a large living room in which a sectional-couch looks out through 6-foot windows that provide a majestic mid-level view of the forest and stream below. The sectional is easily converted into a full-sized comfortable bed.