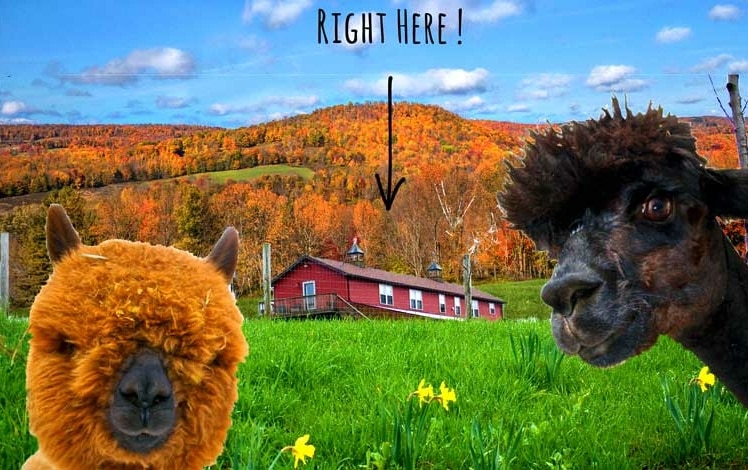 Alpaca Heaven hosts 6 guests in 3 bedrooms with 1 bath. Slumber comfortably atop 100+ alpacas, Angora rabbits, chickens, and a potbelly pig named Daisy. BuckB rook Alpacas offers a 3-bedroom loft apartment rental above the barn. You will sleep surrounded by the mountains and the animals on one of the highest peaks of the county.
Wake up for a complimentary farm tour and enjoy 10% off on their entire selection of alpaca gifts for the whole family.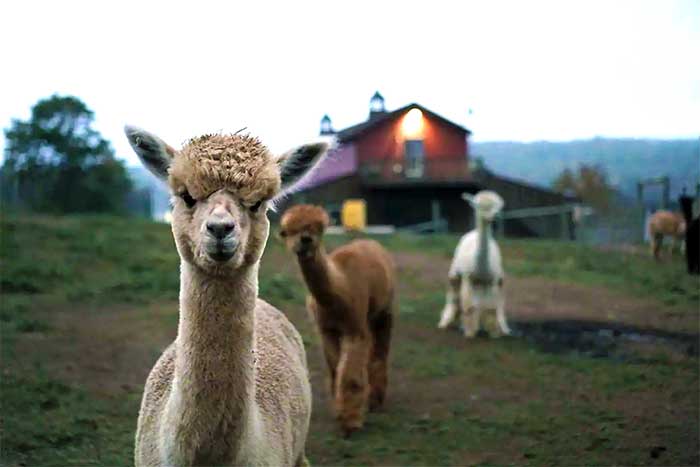 Visit the Buck Brook Alpaca farm in Upstate New York and enjoy not only a relaxing stay but a very unique one! Since you will be in the middle of it all (literally situated a floor above the animal barn of 100+ alpacas), you will get to experience daily farm life firsthand, yet have enough privacy to enjoy farm operations from a peaceful distance if that is your preference.
This 3-bedroom bar-loft apartment sleeps 6 comfortably. With a two-night stay, receive a free private farm tour (to be booked by you on the website when you are ready to schedule it). And if the hens are laying, then farm-fresh eggs are included as well. People LOVE this place.
"The most unique stay we've enjoyed! The apartment located right above the barn was roomy and had cozy farm decor. We were thrilled to be surrounded by animals galore — a peacock, a pig, a tortoise, cats, chickens, ducks, rabbits and llamas. And alpacas! Getting to know these beautiful creatures and their babies was a real treat. Enjoyed the tour, alpaca walk and fire pit at the top of the hill. It was a true respite from the daily grind."