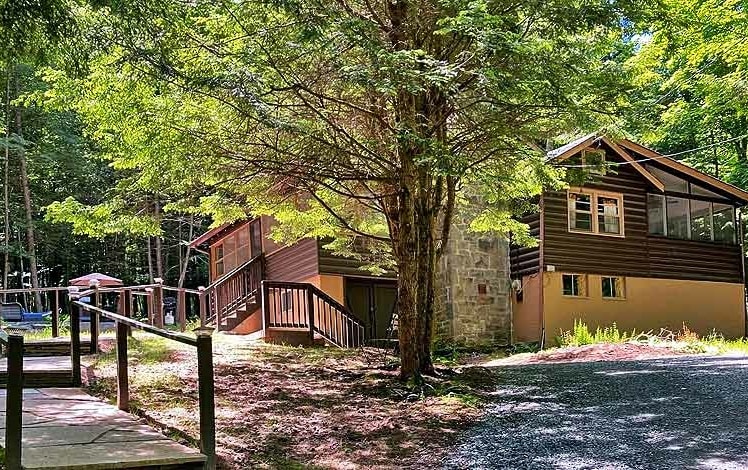 Birmwood cabin near Bethel Woods hosts 2 guests in 1 bedroom with 1 bed and 1 bath. It backs up to the Smallwood Forest Reserve (the beginning of the trail is close) and is the last house on dead end road.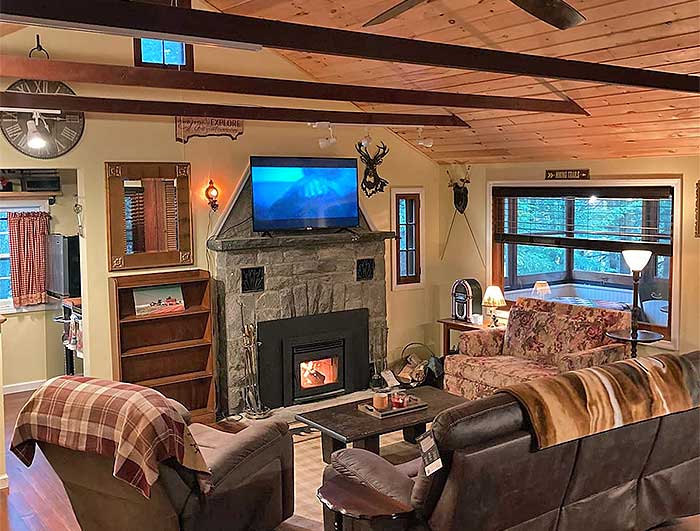 There's a rustic interior indoor wood stove. Acres of woods to enjoy and hike, or get lost in the peacefulness of Smallwood right in your own backyard.
Enjoy the front porch/day lounge, the privacy of the screened-in porch, the small deck, or the patio with a fireplace. There's a hammock, a grill, and a dining area. There's air conditioning in the bedroom and living area.
White Lake offers a free boat launch for your personal watercraft. Toronto Reservoir is nearby where swimming, fishing, and boating is free. Lake Superior State Park is a 10 minute drive from the cabin with a small entry fee. All are gems! White Lake and Swinging Bridge both have boat rentals.