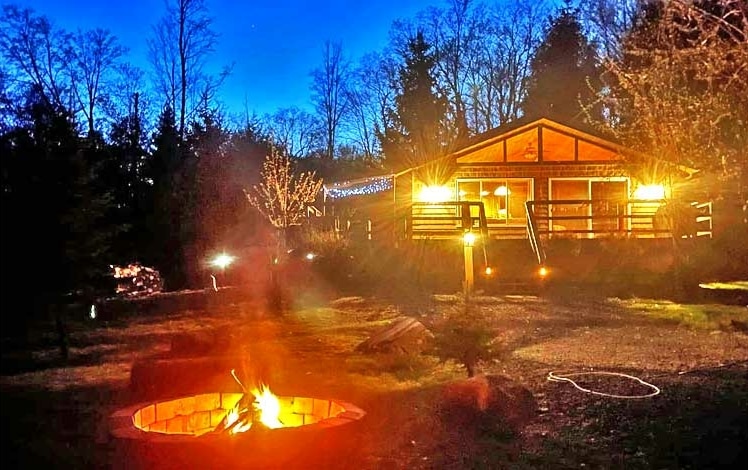 Beaver Lake Chalet
Beaver Lake Chalet is peaceful, located 5 minutes from Livingston Manor. The house has three bedrooms and two bathrooms. The open kitchen and large living room makes it perfect to cook and entertain or just relax in front at the wood burning stove.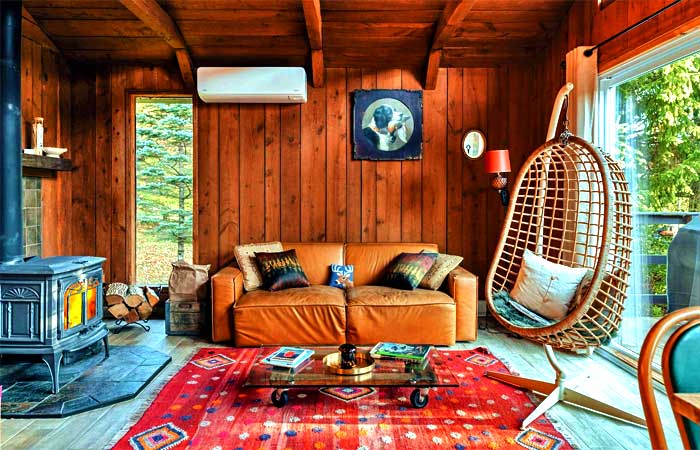 Enjoy the quiet and sip your coffee looking at the lake across the street. Plenty of wood details, clawfoot iron tub, pool table room, and theater room. Wood burning stove and large deck makes it perfect for cozy mornings and nights.
Downstairs there's a pool table room and the theater / projector room with two large velvet sofas.
"We had a wonderful time at the chalet!! The space is beautiful and so cozy. The area is really quiet, and the house feels very private thanks to the thick trees on either side. It was so peaceful to relax on the deck or in the living room, and we slept great every night. We'll definitely be returning on our next trip to the Catskills!"