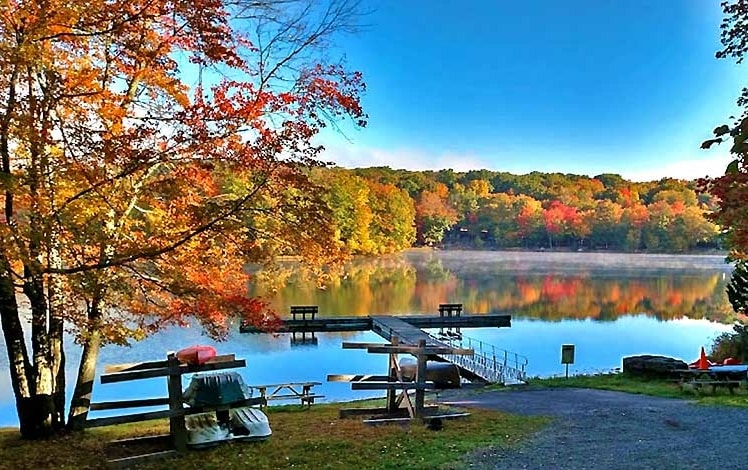 Wallenpaupack Lake Estates
Wallenpaupack Lake Estates is the is the largest lakefront community on Lake Wallenpaupack. Lots of Airbnb and VRBO rentals are available.
You'll find beaches, pools, lakes, picnic areas, playgroundsm and gaming courts that are among the finest in the Wallenpaupack region.
This gated community has two interior lakes – Deer Lake and Beaver Lake, two outdoor pools, one indoor pool, tennis courts, 298 boat slips on Lake Wallenpaupack, two beach areas, game courts, clubhouse, dock rental, and marina.
The Rockledge Pool Complex includes the swimming pool, bocci, shuffleboard, and volleyball courts, a picnic area, and a snack bar.
The Beaver Lake Pool Complex has a new regulation-size pool, a picnic area, tennis courts (reservation required), and a snack bar.