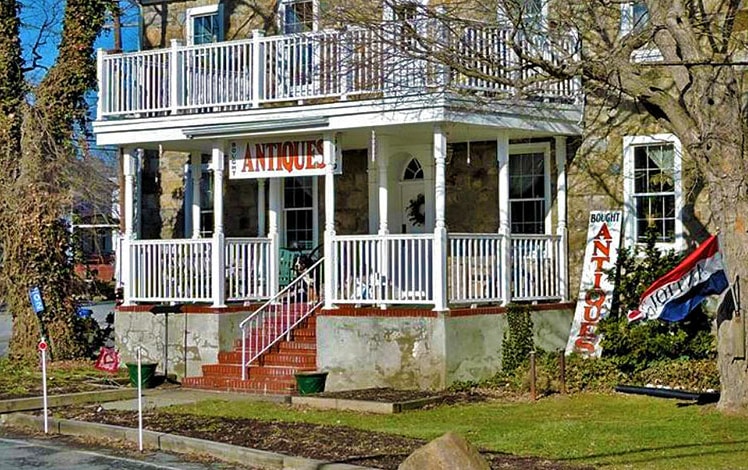 Whispers in Time Antiques
Inside this spacious building, you can find charming antique furniture, fully restored and ready to use in your own home. A large walnut desk from Nazareth Military Academy or an elaborate seven-foot Victorian mantle in rich cherry wood are just some of the items available.
A rowing machine from 1890 and an unusual 45 drawer apothecary chest make this store a place to come back to again and again. For collectors of "smalls," they carry a large selection of exquisite china and glassware. There is also a wonderful collection of antique toys, including Buddy L trucks and music boxes.
Whispers in Time is family-owned and operated by the Meisse family, who have been collecting antiques for over 30 years.
Open every day but Sunday from 10 – 5.