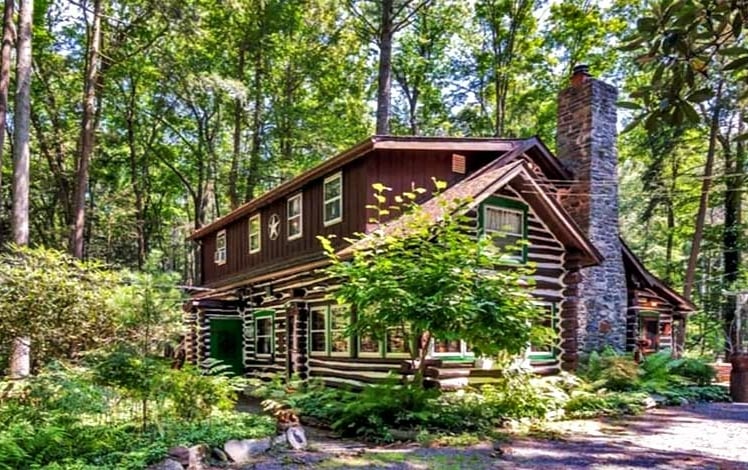 Rustic Rest 1939 Cabin hosts 8 guests in 4 bedrooms with 6 beds and2 baths. It's a a four-season Pocono Mountains retreat. Built in 1939, this cabin features log construction in a peaceful and pleasant wooded setting along a trout stream with a variety of recreational opportunities nearby. Pets are welcome in this beautiful fully stocked and uniquely furnished home.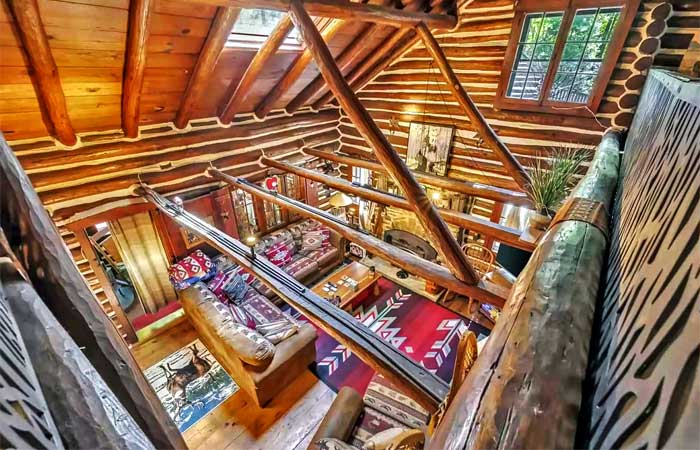 Constructed with wood logs and chinking, this 1939 log home is rustically decorated, making it a warm and cozy space.
With a solar light umbrella, you can enjoy the hot tub anytime of day—and it's open year round. A towel warmer inside the back porch, just steps from the hot tub, is available for your comfort.
Bring your gear and enjoy fishing on the two sections of Marshalls Creek that flows through the property. The creek has a good population of wild and stocked trout, along with the other area streams and lakes. They're happy to provide tips and directions on the best places to go. Fly fishing instruction is also available by appointment. In order to maintain the population of trout, they ask that all fishing done on the property be catch and release.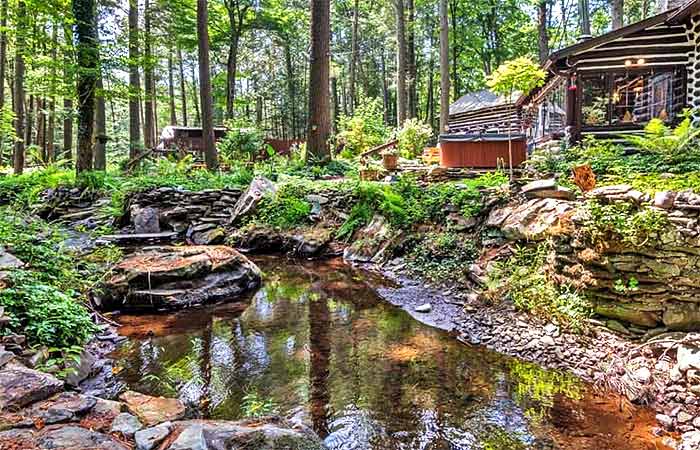 They are partnering with Adventure Sports to provide canoe, kayak, and rafting trips on the Delaware at an exclusive discount just for guests. Let the know if you are interested and they will provide you with a discount code to use while booking.
"We had a wonderful stay at this property. My family ranges in age from 5 to 75 yrs old. Everybody found it inviting and comfortable. The historic log cabin is just stunning, and property includes walking paths along two branches of a trout creek. First floor bedroom and bath were especially convenient for my parents who have mobility issues. We happened to visit during a very rainy weekend, however that did not stop us from having a great time! The cabin offers plenty of activities so, despite the weather, we enjoyed exploring the creek, cooking family dinners, roasting marshmallows, soaking in the hot tub and my children especially loved daily fishing trips to Camp Wm Penn Lake, just up the road. I highly recommend this location to other families for a peaceful and relaxing getaway."