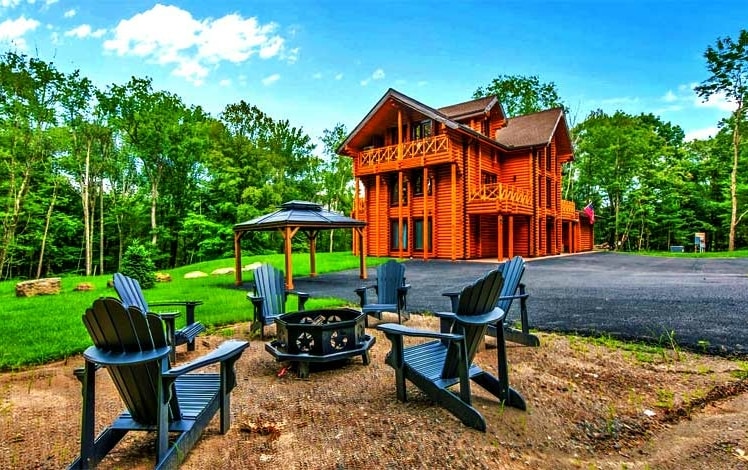 Frantz Hill Log Cabin with Pool
The Frantz Hill Log Cabin with Pool hosts 14 guests in 6 bedrooms with 10 beds and 4 baths where you can Bring Fido. This cozy house has a magnificent view of the forest, there is enough space for you, whether you are friends or family who want to spend time in a beautiful and cozy place. The house is fully equipped and also has a fireplace to keep you warm on cold days.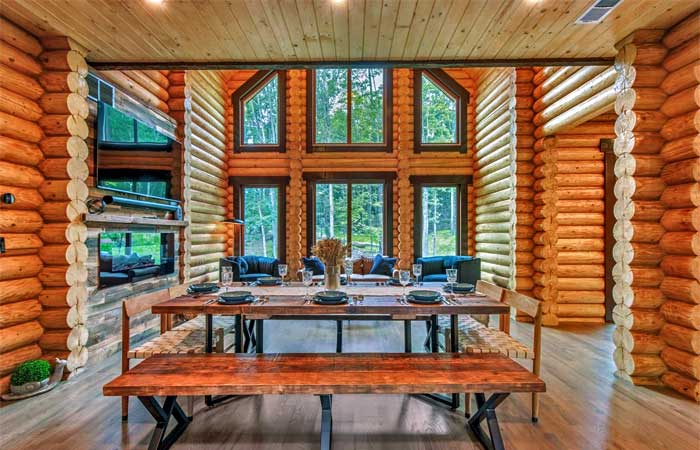 The Log House boasts six comfortable bedrooms, each thoughtfully decorated with a touch of rustic charm. Sink into plush beds and enjoy a restful night's sleep, surrounded by the tranquil ambiance of the Poconos.
When it's time to unwind, head to the private pool inside the house. Dive into the refreshing water, splash around with the kids, or simply relax on the poolside loungers. If you're looking for ultimate relaxation, indulge in the sauna, where you can unwind and rejuvenate after a day of exploring.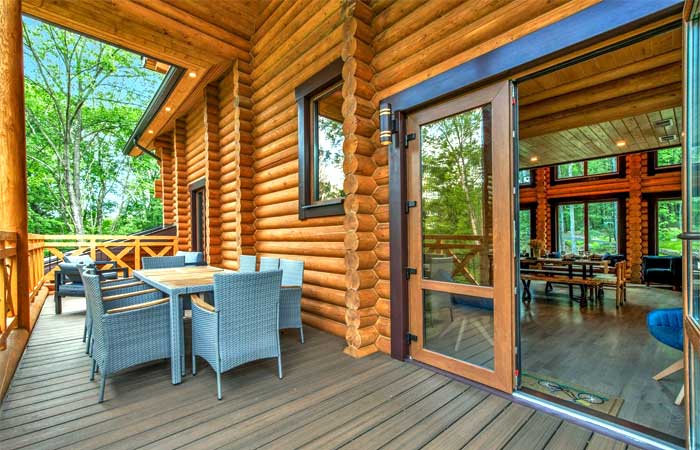 Outside, you'll find a spacious deck overlooking the lush surroundings. Sip your morning coffee while taking in the breathtaking views or gather for a barbecue as the sun sets over the horizon. The large yard provides ample space for outdoor games and activities, ensuring endless fun for everyone.
You're 4 miles from both Camelback Ski Resort and Mount Airy Casino Resort.
"We had an amazing time during our stay at this Airbnb! The inside of the property was simply stunning – beautifully decorated with modern furnishings and thoughtful touches throughout. The spacious living area and bedrooms were cozy and comfortable, ensuring a good night's sleep. We enjoyed the pool and outdoor area. Our host was very responsive as well. I highly recommend this place to groups visiting the area!"