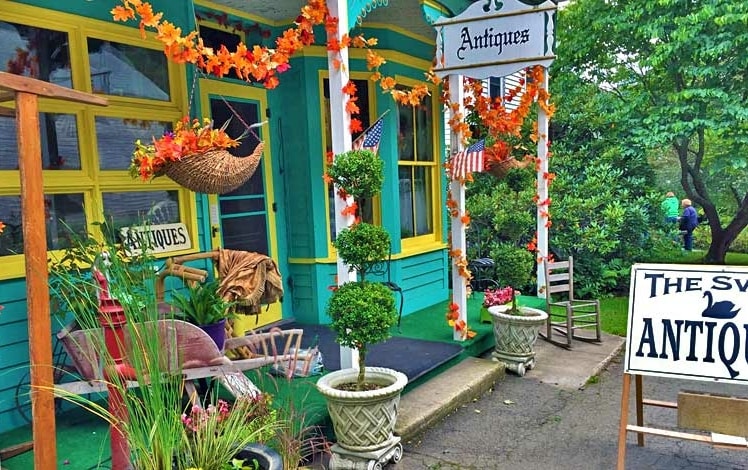 The Swan Antiques
The Swan Antiques is packed with antique furniture, lighting, art, and décor from around the world. Owner Richard is an ex-New Yorker with shipping connections to France. He's got furniture, lighting, paintings, and a 50 year collection.
The Swan is open all year, but the owner suggests you give him a call before you make your way there. Hours are regular, but you never know!
The building itself is a treasure. It served as a general store and post office from 1870 to the 1970s, and remains intact. Visit The Swan Antiques to explore a little slice of the area's history.
"Beautiful one of a kind pieces! After months of searching, found the lamp my heart was searching for! The gentleman that helped us was very kind and helpful. Gave us info on where to eat and other antique places to visit. Very reasonably priced, too!"