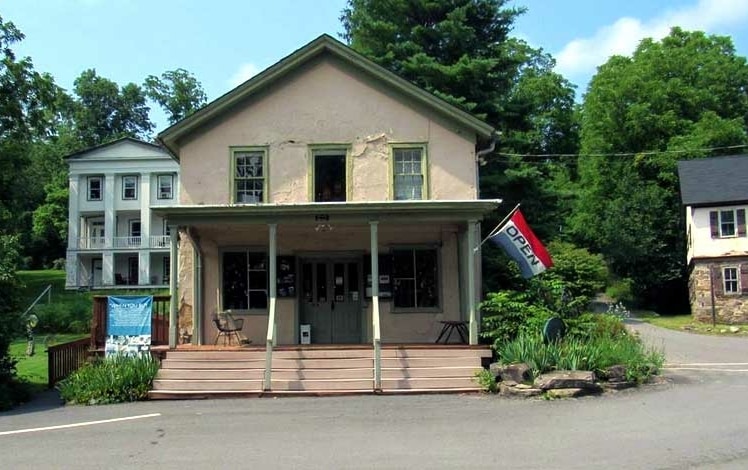 The Peters Valley Craft Store & Gallery sells fine contemporary crafts twinned with an immersive craft school in the Delaware Water Gap. They "Believe in the power of craft to enrich lives. Peters Valley enriches lives through learning, appreciation and practice of fine craft."
It's a non-profit educational facility providing instruction in the design, production, and appreciation of fine handcrafts. Check it out and spend some time walking amongst the buildings that have found new life as studios for artists practicing crafts like blacksmithing, ceramics, woodworking, and fiber arts at Peters Valley School of Craft.
The main level is the store, which has an assortment of ceramics, glass, jewelry, wearables, photography, wooden items, metalwork, candles, and some printed cards. The goods are not cheap, but for handmade fine crafts, they're not exorbitant. Each item is labeled with the name of the craftsperson who made it.
Upstairs is a gallery that has curated exhibits of fine crafts, which change seasonally and are also for sale.
Give'em a call in the wintertime to check their hours.