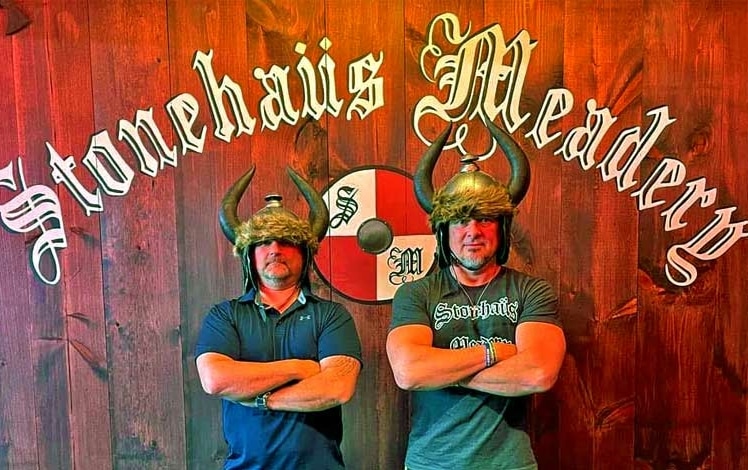 Stonehaüs Meadery will open on September 3, 2022. Grab your favorite Viking and get over there! "Mead – It's What You Need."
It's the passion of two veterans and friends. We'll keep you updated as they go along.
There's live music on Saturday nights, see the calendar here. They also offer tours of their production area, which is right in back of the bar.
Mead is an alcoholic beverage created by fermenting honey with water, sometimes with various fruits, spices, grains, or hops. The defining characteristic of mead is that the majority of the beverage's fermentable sugar is derived from honey.