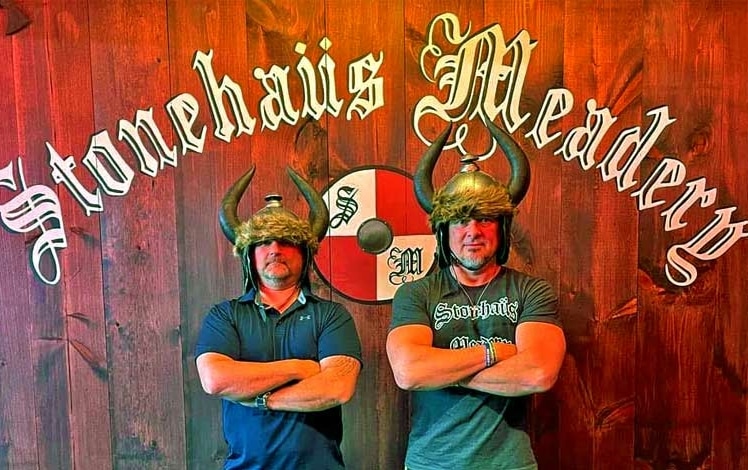 For Stonehaüs Meadery, grab your favorite Viking and get over there! "Mead – It's What You Need."
It's the passion of two veterans and friends. Owner Leibig says that a basic mead closely resembles wine and consists of honey, wheat, and water. He says the business offers a completely different beverage, unlike any other business on the main street. He saw a need — a need for mead.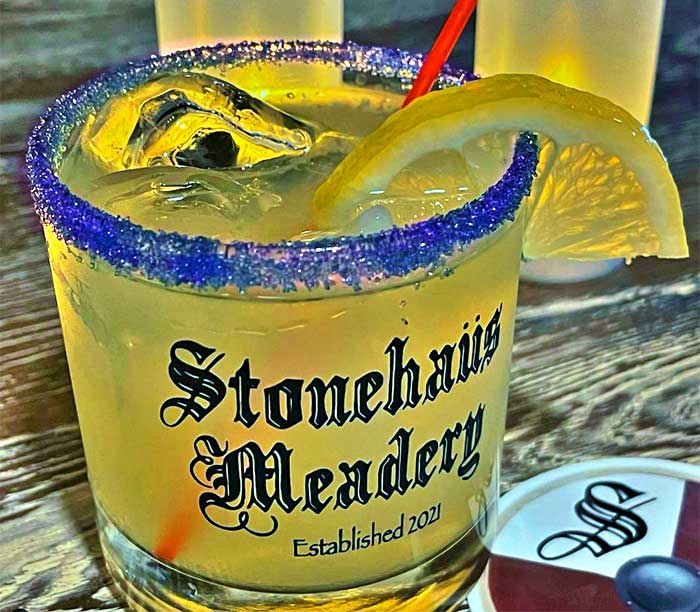 Mead is an alcoholic beverage created by fermenting honey with water, sometimes with various fruits, spices, grains, or hops. The defining characteristic of mead is that the majority of the beverage's fermentable sugar is derived from honey.
The Viking-themed meadery offers flavors that include jalapeno lime, raspberry, pineapple mango, and even pumpkin. They've got a slew of mixed drinks, too.
"It dates back over 8,000 years. It predates wine. It predates beer, and honey was always the most expensive fermentable ingredient, and it still is today."
There's live music on Saturday nights, see the calendar here. They also offer tours of their production area, which is right in back of the bar.