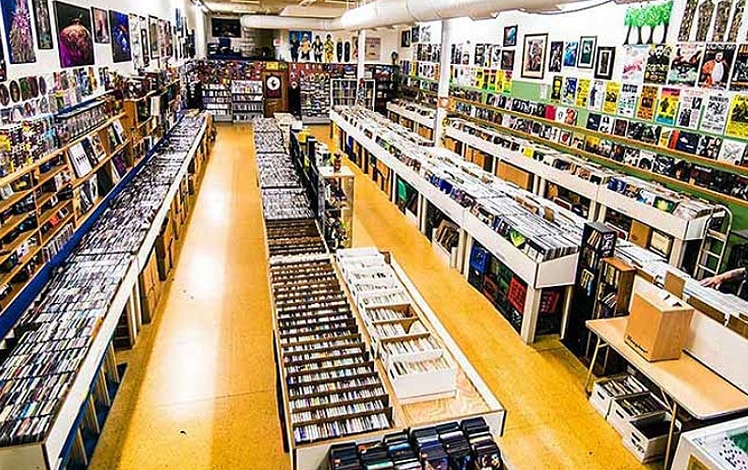 Main Street Juxebox is a record shop that has been on, well, Main Street in downtown Stroudsburg since 1994. 25 years straight rockin' the heart of the Poconos with good vibes and genuine love for music and culture. Main St. Jukebox specializes in new, used, and vintage vinyl & CDs. They also carry DVDs, VHS, cassettes, books, collectibles, rare and hard to find items, original art, toys, and turntables. They are always buying collections.
In the best tradition of record stores, bands perform in the store and Annual Record Day takes place every year. Get lucky and you might find local guy, Patti Smith Group guitarist, and inveterate vinyl collector Lenny Kaye performing in honor of the best day of the year for record lovers.
Record Store Day is the best day of my year so it's pretty exciting. I mean, it's better than Christmas– Tom LeFevre
Shop owner Tom LeFevre answers the question "If you've never been to (blank) you need to get there" by saying "Main Street has so many things to offer. We have so may cool shops, restaurants, coffee houses, and bars as well as a top-notch theater where national touring bands play. We also have a fantastic art culture and just great people in general. Main Streets across America deserve a spot in our future. It is the lifeblood of community. It is something we need to hold high and preserve for generations to come."– Stroudsburg's Flair Magazine.