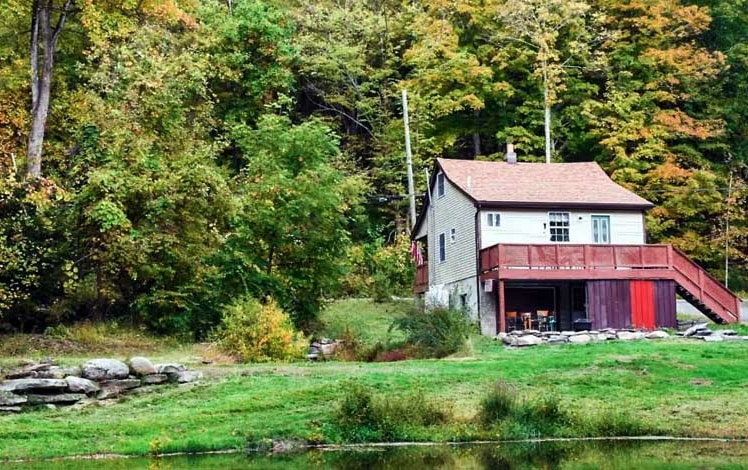 The Pond House at Millrift
The Pond House at Millrift is a cozy mountaintop cottage and the perfect country escape for any season. Enjoy pond views from the back deck and the soothing sounds of the babbling Bushkill Creek. The one-bedroom Pond House is a fantastic option if you're looking to spend time hiking, kayaking, bicycling, leaf-peeping, hunting, fishing, antiquing, and/or relaxing.
The Pond House sleeps up to 6 people with a spacious upstairs bedroom which includes a brand new queen bed and a full-size air mattress. The living room has a queen sofa bed.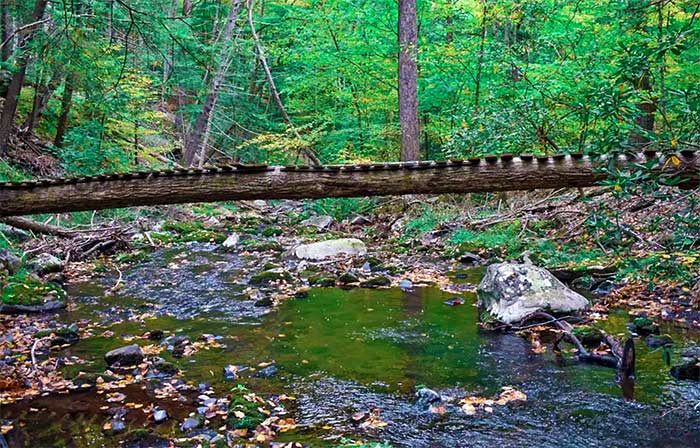 The house is three levels, the bathroom is on the main floor. The house has a local history as an office and bunkhouse for the bluestone quarry workers. If you are tall, the low ceilings may feel confining, but the outdoor space is immense! You can relax in a rocking chair on the front porch, eat dinner on the back deck, chill on the back patio, and enjoy your nights by the campfire accompanied by a sky full of stars.
A box of firewood is gratis, if you need additional firewood they have an "on your honor" system in place to help support the local woodsman, please bring cash (Venmo also works).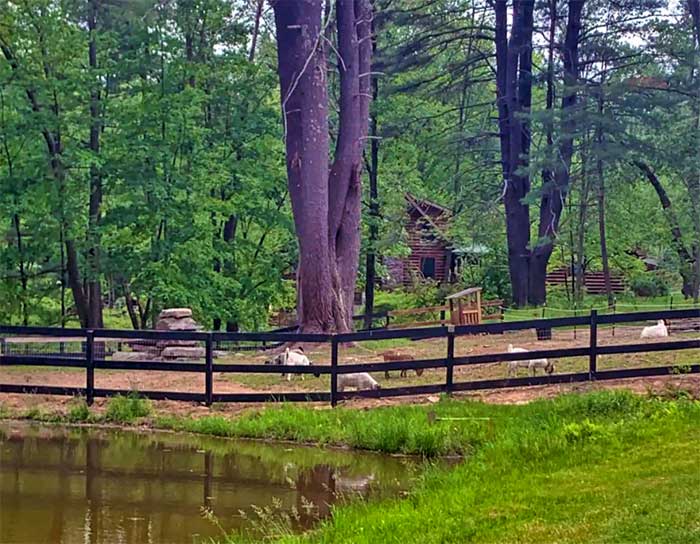 The newest addition to the property includes your next store neighbors, the goats! They love human co-mingling, just be mindful of the tips posted around their habitat. Due to the goats being on the property absolutely no pets are allowed. The kitchen is fully stocked and if the chickens are cooperating you'll be welcomed with complimentary fresh eggs upon your arrival.