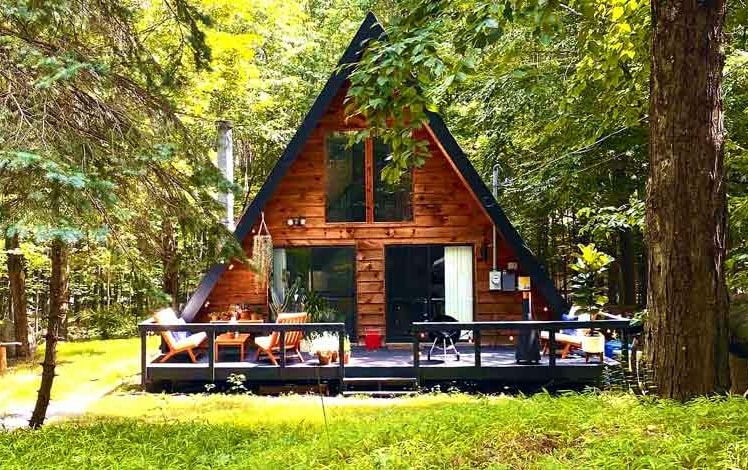 The Hideout A-frame is a mid-century dream nestled among the trees and a short walk away from the lake in the gated community The Hideout.
3 bedrooms for up to 6 people, a full chef's kitchen with hardwood teak countertops, a double farmhouse sink, a dishwasher, and a Nespresso machine. The kitchen's got a mixer, cookie sheets, great knives, and even a rolling pin. The dining table seats 6 people.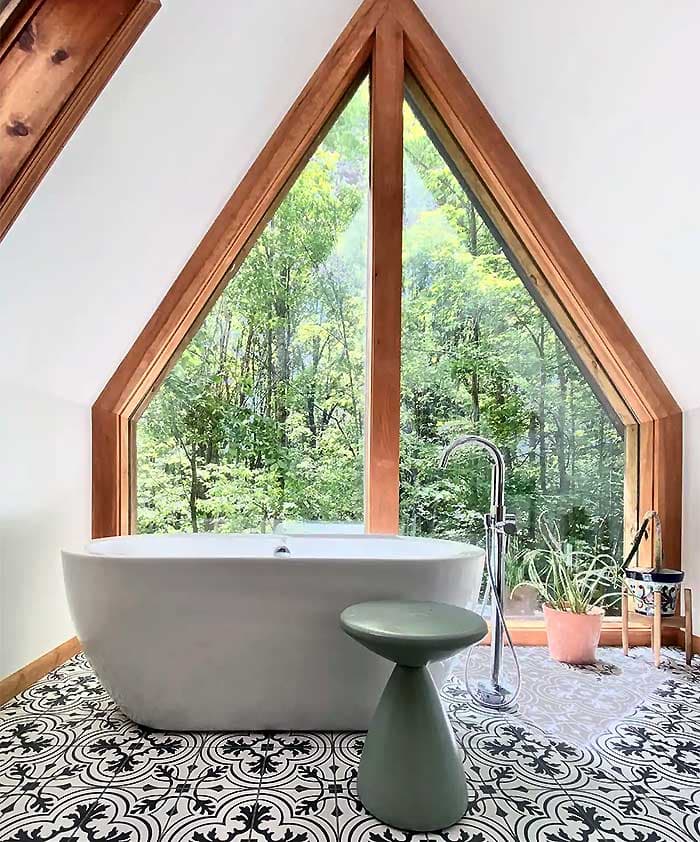 There are thermostats and vents in virtually every room for very good climate control. People LOVE the bathtub!
"I finally understood why house rentals can surpass hotels. The beds and bedding are spectacular, memory foam, real goose down, etc. It feels high-end while also feeling old school, thanks to the carpet on the stairs and the record player. If you've stumbled across this listing and you think it checks the boxes, just book and know everything will work out. I even got legally married while I was there, so it had every opportunity to let me down, but it didn't. Samantha is at the very highest level of hosting, she treats the place as if she's hosting family, and I can't recommend this property enough. Thanks again."
The community offers some great amenities, from the 2 lakes and 2 pools, tennis, volleyball, mini-golf. They even have a tiny ski hill and lift! There is a sauna in the changing room, basketball courts, and a golf course.
You will be given membership passes by the community upon arrival. All guests will be registered with the community and guests must check in with the Hideout upon arrival where you will get individual amenities badges and car passes (the community is gated). A renters form will be emailed to you to fill out prior to your trip this is necessary to gain entry to the community.
Pools are outside and are only open in the summer months. Lake and beach areas are open year-round. Try your hand at some ice-fishing!