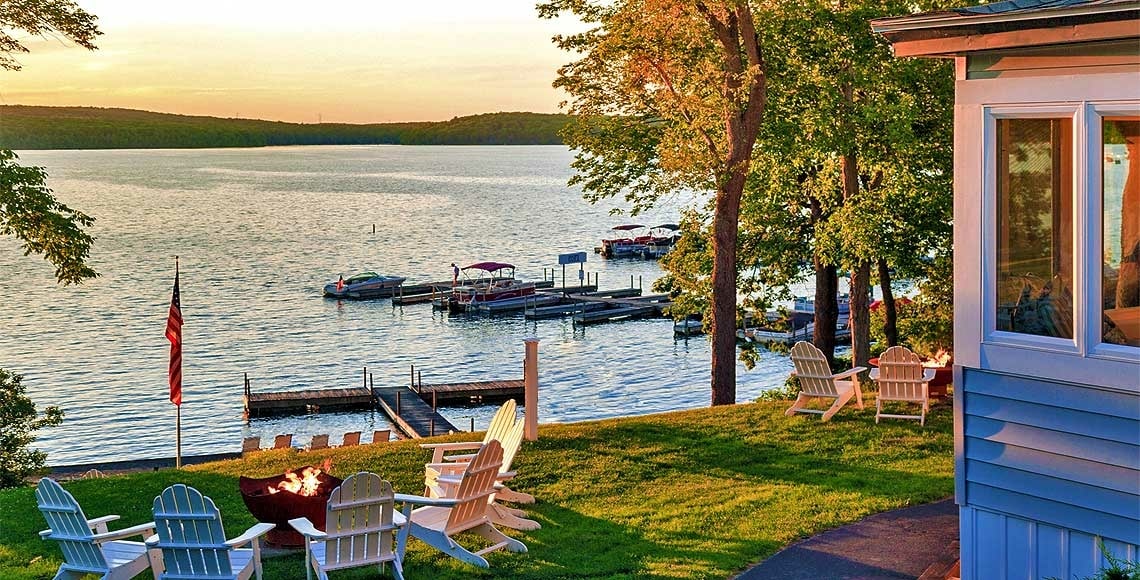 Buy a house and ski, hike, fish, and boat to your heart's content in the Pocono Mountains, which are convenient to New York City and Philadelphia and draw some 28 million visitors each year. Kiplinger's posts about the area in their April 2023 article "5 Great Places to Buy a Vacation Home".
Skiers and snowboarders can choose from more than 185 hills and trails, ranging from bunny slopes to double black diamonds. Or try out other winter activities, such as snow tubing, cross-country skiing, and snowmobiling.
In warmer months, tee up at any of the region's many golf courses, which offer a variety of terrains to challenge golfers. To keep the kids happy, take them to play mini golf or laser tag, drive go-karts, or splash down water slides at one of the area's water parks.
Skiers who want to be near Camelback Mountain can find a townhome for less than $400,000. In the Northridge community, a three-bedroom, two-bathroom unit with 1,404 square feet of space and a deck recently had a $389,900 price tag. The unit is well-maintained, walkable to the ski resort, and has HOA fees of $367 per month.
If a lake retreat more your style, find this sweetie in Pocono Pines, a two-bedroom, 2.5-bathroom, 1601-square-foot townhome with views of Pinecrest Lake with a $350,000 asking price; the HOA fee is $683 a month.