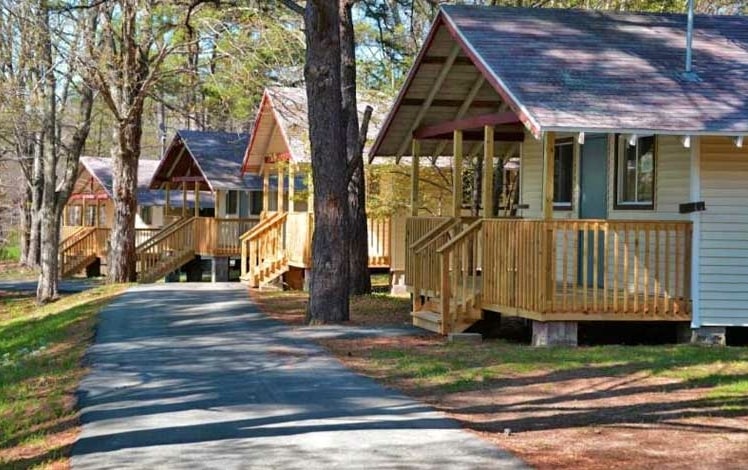 CGI Camp Gan Israel offers Jewish girls a top-quality overnight camp experience in a beautiful setting. Camp sessions are for 2 or 4 weeks.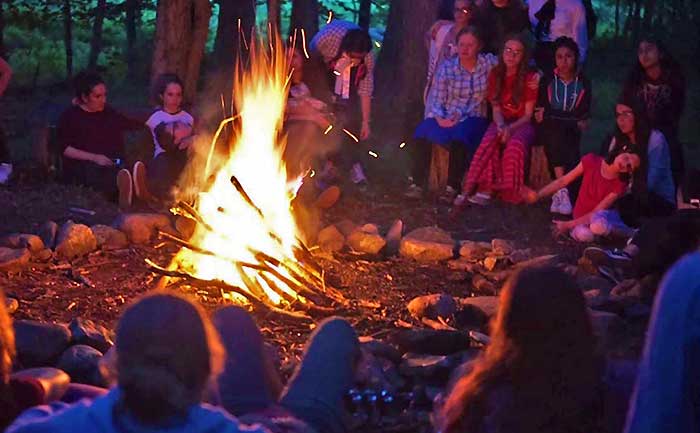 CGI in the Poconos provides a truly meaningful experience for girls entering 3rd-9th grades with a public-school or day-school background. CGI Poconos strives to deepen its campers' understanding of what it means to enter adulthood as a strong, self-confident teen. The small-group setting envelops campers in a close-knit family environment that supports friendships and the creation of compelling moments that campers will be inspired by forever.
In 2021, CGI Camp Gan Israel launched their first-ever winter camp from Dec 23 – Jan 2.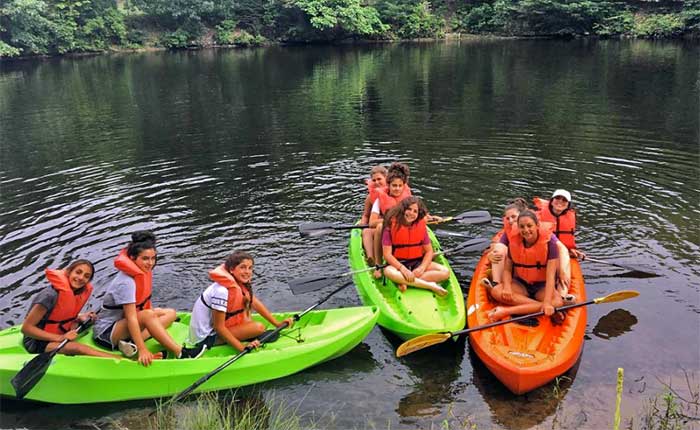 "I stumbled upon this camp while attending a conference. I met Director Sandler and his wife and just knew that this would be the camp for my girls.There are not enough words to express how amazing this camp is. Both of my daughters have attended this camp for many years and have come out thriving. They are now the C-teen leaders of our chapter & their Jewish pride is incredible. CGI Poconos not only gave them amazing summer experiences, but it also gave them Ruach, friends for life and made them part of an extended family that to this day continues to meet up and speak every day. Both the Director and his team go out of their way to make a girl's summer camp experience one they will hold dear for all of their lives. You will never be sorry you sent them to Camp CGI Poconos!"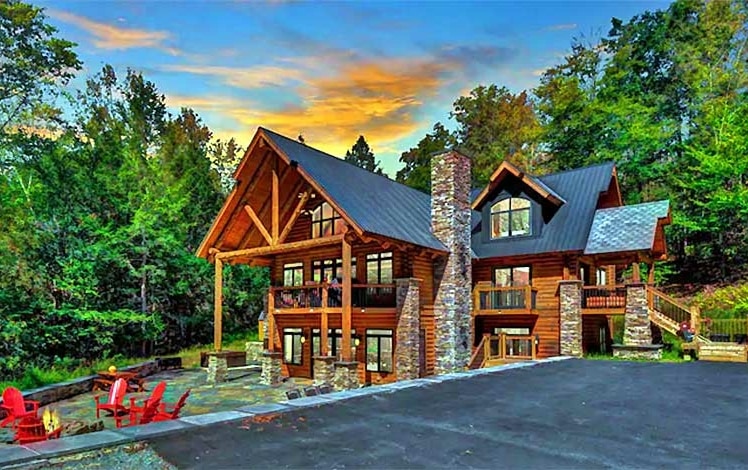 The Lake House Paupack Hills
The Lake House at Paupack Hills is a secluded and private lakefront home nestled on 4 acres in a private cove. It's quite possibly the premier house on the lake. The house is beautiful and spacious.
It holds up to 16 guests in 5 bedrooms with 12 beds and 3.5 baths.
Enjoy swimming in the lake, late-night fire pits, fishing, and use of the provided kayaks.
The downstairs entertainment area is very spacious with a bar section, a small ice machine, a big-screen TV, and a really good sound system. There's a huge game room with ping pong, a pool table, darts, and an arcade. Everything you can think of is provided for you to maximize your stay.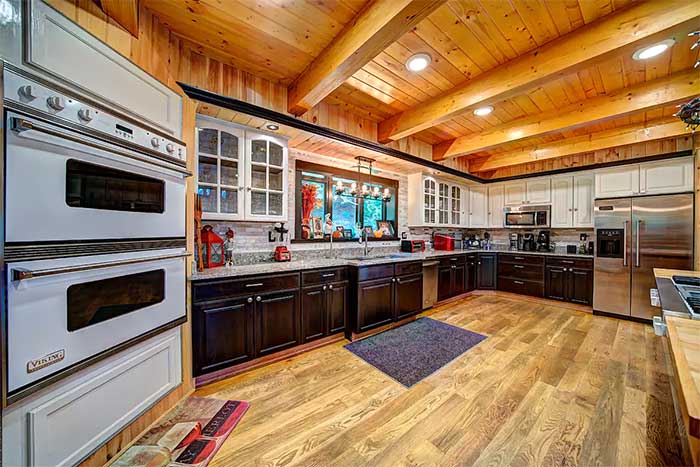 The gorgeous chef's kitchen is spacious and includes every cooking item you need.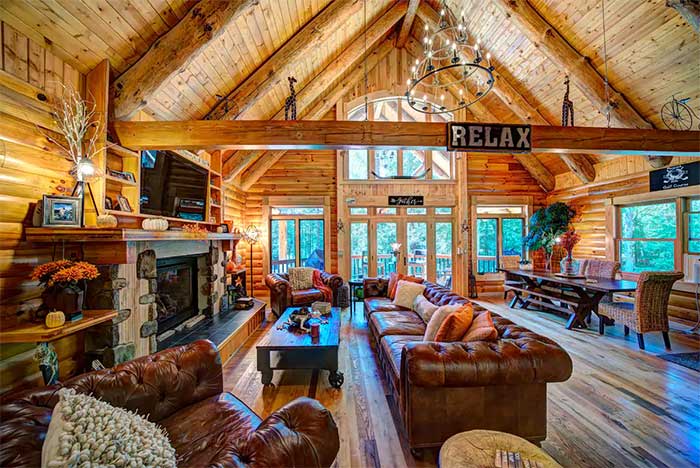 "This is the best house you're going to find in this area hands down. The house sits off of the road so it feels like no one else is around you. It's extremely quiet and peaceful. You can enjoy the huge fire pit at night as well as the outdoor hot tub. The above-ground basement was a favorite for the kids with the air hockey and ping pong table. There was a lot of hanging out and playing games down there. The beds were extremely comfortable and clean. Overall, we really enjoyed making memories in this house and can't wait to go back!"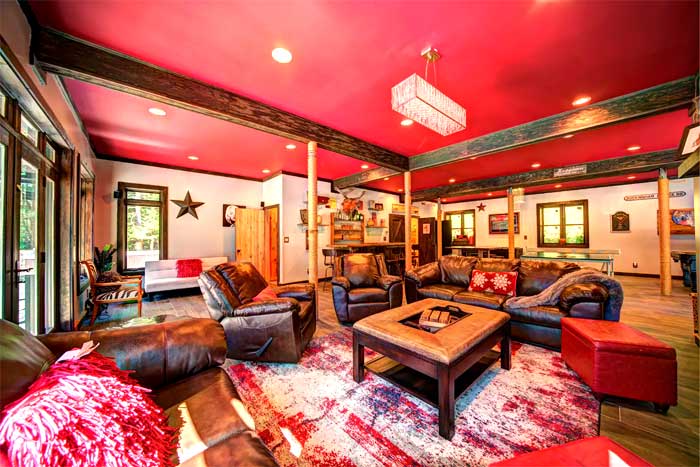 There's tons of space for socializing both indoors and outdoors. The host is extremely communicative and helpful.
There's a grill on the deck and propane tanks are provided. There's a great fishing area off your private dock.
Bring your own boat or Jet Ski to dock on the property. There is an additional docking cost.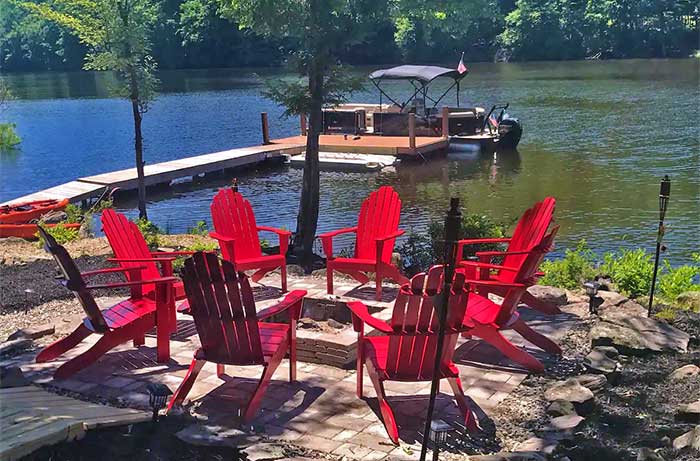 There are many surrounding marinas that do daily or weekly rentals for water sports. A manual upon arrival to the home will be provided with locations including the nearest supermarket, drug store, and liquor store. Everything is within 10 minutes of the house.
"This is a very special family (all 15 of us) ranging from 4 to 75 had a fabulous weekend. The house is set up perfectly for privacy and central gathering. An amazing kitchen for the chefs among us.

The inlet where the house sits is so private and quiet but with easy access to the whole lake. We rented a pontoon boat and kept it at the private dock. A major hit with all. The home is spacious and cozy at the same time. It is beautifully decorated and there is wonderful energy within that speaks of people who love and care for this property. We would definitely return. It would be great any time of the year."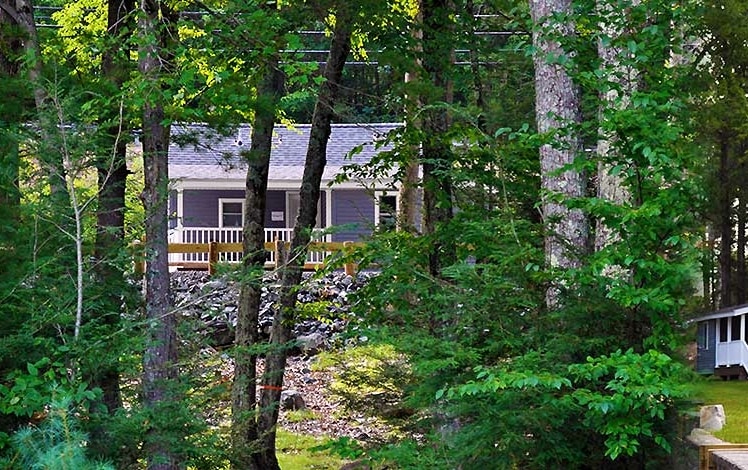 The Lakeside Cabins are nestled in a natural woodland setting on Route 507 in Tafton at Lake Wallenpaupack. Perfect for a quick getaway to the Pocono Mountains. The property boasts one and two-bedroom units. Each cabin features a complete kitchen, living room with cable TV, and WiFi. This is an offsite Silver Birches property located 1/2 mile from the resort complex.
Take a short stroll to the shoreline. Bring along a kayak or canoe and enjoy easy access to the water. Dock slips are available to rent just steps from the cabin for your boat. Relax in peaceful surroundings with a private fire pit, picnic table, and Adirondack chairs.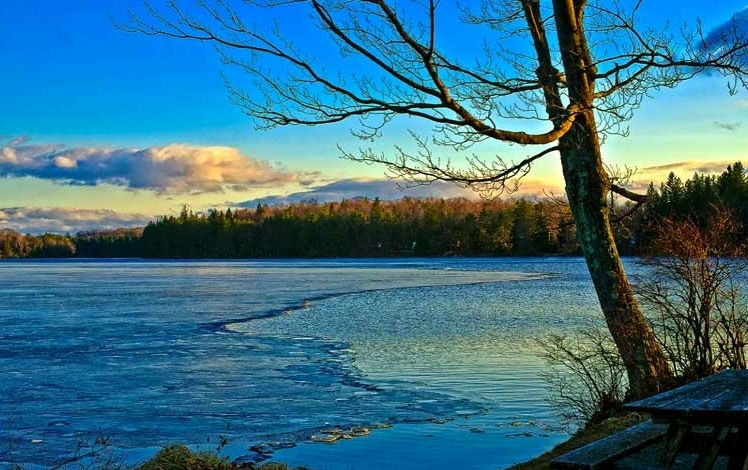 Conservation Island Nature Trail
Conservation Island Nature Trail is a 1.2-mile loop trail located near Greentown and is good for all skill levels. The trail is primarily used for hiking and walking and is best used from March until November. Dogs are also able to use this trail — but keep 'em on a leash!
Great trail. Mostly flat and easy trail. Great for all ages and ability levels. Beautiful views of the lake during autumn.
It's an awesome little spot for an easy walk any time of year. The main trail is mostly flat with two spur trails along the water that are still pretty easy. The trail that crosses the middle of the island is a little more rugged but still easy to walk.
"We've done this trail twice, once when I was 4 months pregnant, and again today with our 9 1/2 old daughter. It's the perfect leisurely walk/hike. Baby backpack friendly!"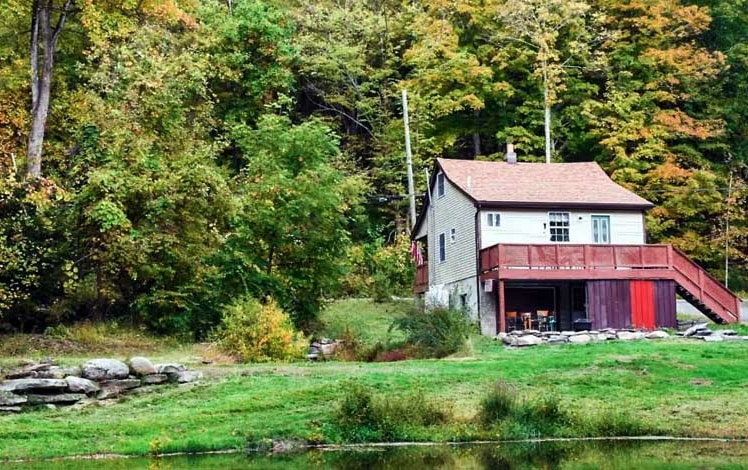 The Pond House at Millrift
The Pond House at Millrift is a cozy mountaintop cottage and the perfect country escape for any season. Enjoy pond views from the back deck and the soothing sounds of the babbling Bushkill Creek. The one-bedroom Pond House is a fantastic option if you're looking to spend time hiking, kayaking, bicycling, leaf-peeping, hunting, fishing, antiquing, and/or relaxing.
Pond House sleeps up to 6 people with a spacious upstairs bedroom which includes a brand new queen bed and a full-size air mattress. The living room has a queen sofa bed.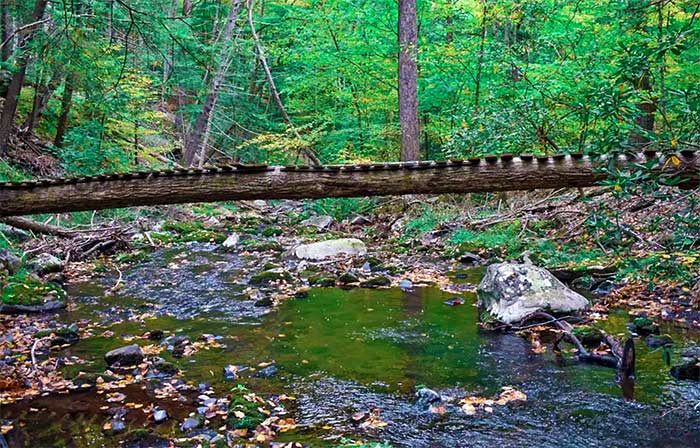 The house is three levels, the bathroom is on the main floor. The house has a local history as an office and bunkhouse for the bluestone quarry workers. If you are tall, the low ceilings may feel confining, but the outdoor space is immense! You can relax in a rocking chair on the front porch, eat dinner on the back deck, chill on the back patio, and enjoy your nights by the campfire accompanied by a sky full of stars.
A box of firewood is gratis, if you need additional firewood they have an "on your honor" system in place to help support the local woodsman, please bring cash (Venmo also works).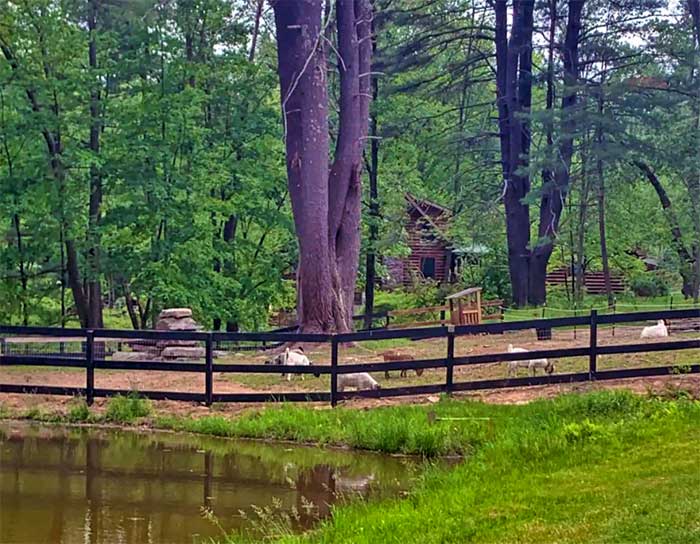 The newest addition to the property includes the next store neighbors, the goats! They love human co-mingling, just be mindful of the tips posted around their habitat. Due to the goats being on the property absolutely no pets are allowed. The kitchen is fully stocked and if the chickens are cooperating you'll be welcomed with complimentary fresh eggs upon your arrival.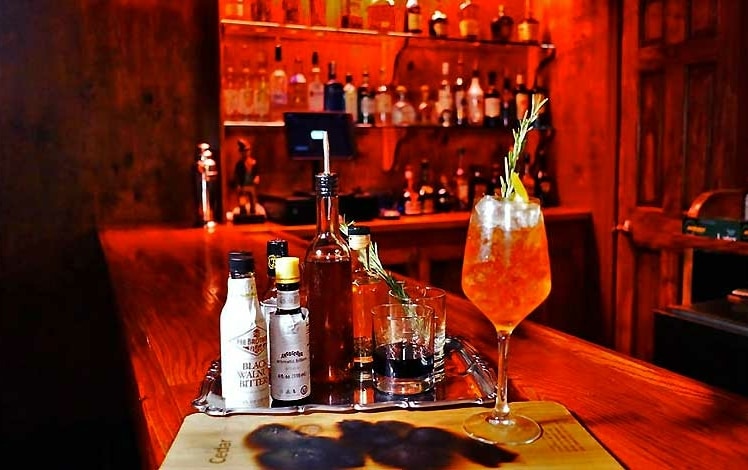 Varisty Room Speakeasy is behind the iconic Tom Quick Inn where you'll find a staircase illuminated by a warm red glow.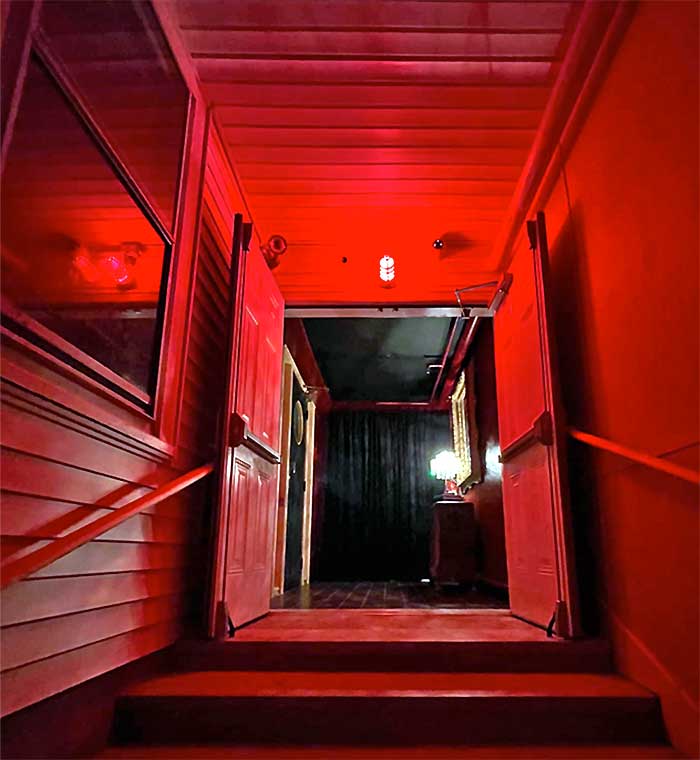 The Varsity Bar welcomes you to take a step back in time when prohibition created an underground bar scene known as the speakeasy. Enjoy signature cocktails such as "Smoked Old Fashioned" in a room in which you share history with many famous American figures who once frequented the bar in the the past. You might even see a few past American presidents names carved into the wall.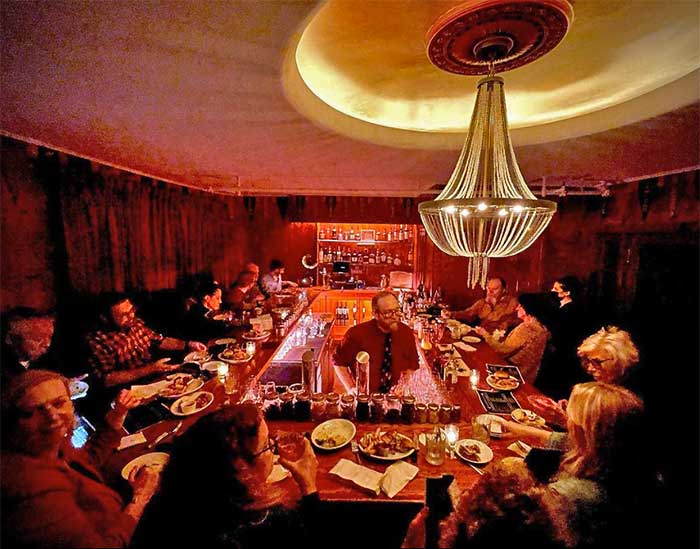 Open Wednesday and Thursday from 7 pm to midnight. Check their social media for special events.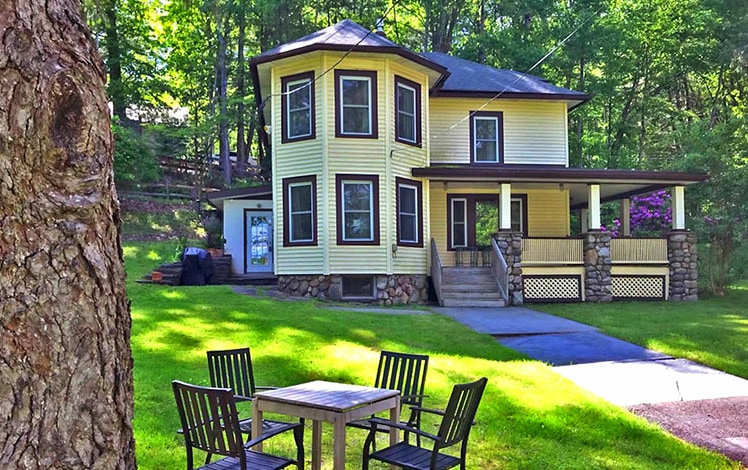 The Victorian at Bluestone Falls
The Victorian at Bluestone Falls is one of three guest houses on 16 park-like acres: The Millhouse and The Cottage. They're nestled in the woods, running along the scenic Bushkill Creek near the Delaware River. All 3 houses are set quite far apart on the property and offer the perfect amount of privacy.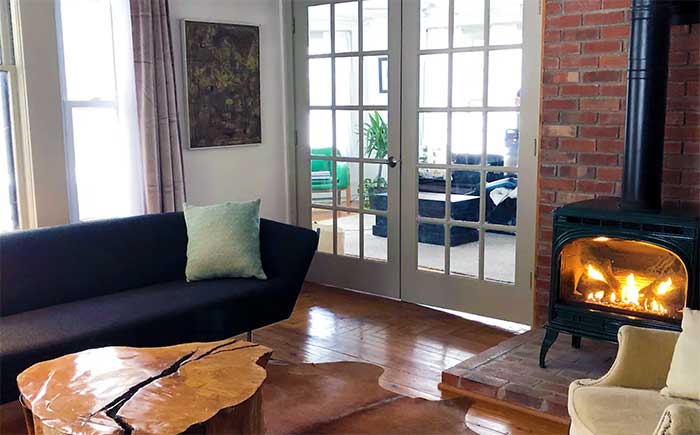 The Victorian has 3 charming bedrooms and a second living room with a pull-out sofa that holds 8 guests. There's a gas stove and a large eat-in kitchen. The porch is the perfect place to relax and view the pond and large yard.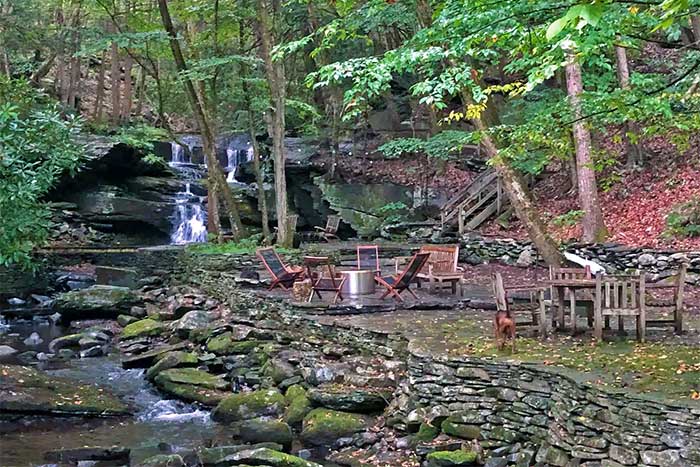 Guests have access to the entire cottage and grounds.
"The land and this home are nothing short of magical. It was one of the most special and rejuvenating stays I and my group of friends have ever had in nature. I mean, private waterfall!? What more do I have to say? Being down by the river, using the wood-burning sauna, and swimming by the waterfall was definitely the highlight of our stay.

Travis was an excellent host with kind and quick communication. We had everything we needed in the house. It was so relaxing to have coffee on the porch and get cozy by the fire in the living room. Everyone slept really well in the comfortable beds and we all loved the vintage, tasteful decor."
You're just a few miles from the town of Matamoras with a lovely dinner house Two Rivers Grille or from Stewie's for burgers and comfort food.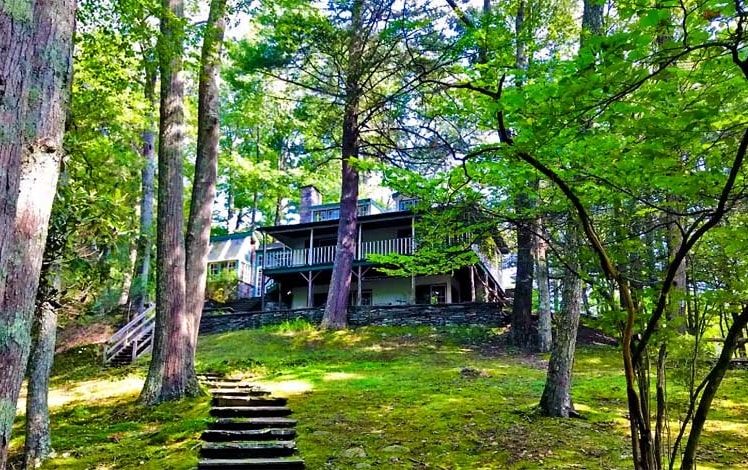 The Cottage at Bluestone Falls
The Bluestone Cottage is one of three guest houses on 16 park-like acres including The Victorian. It's nestled into the woods, running along the scenic Bushkill Creek near the Delaware River. All 3 houses are set quite far apart on the property and offer the perfect amount of privacy.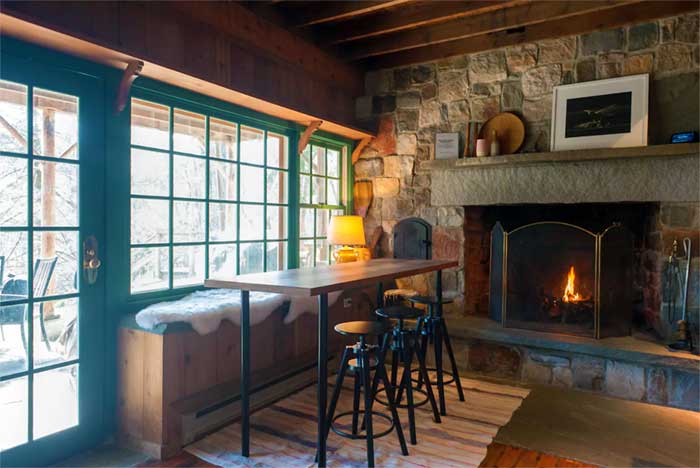 The cottage has 2 charming bedrooms with queen-size beds and a large sleeping loft that is great for kids. The second floor has two bedrooms with very comfortable memory foam beds, and an amazing sleeping loft with 3 beds, great for children. There are 2 stone fireplaces and a lovely kitchen. The massive porch is the perfect place to relax or take in the view of the river and waterfalls below.
"My family had a wonderful stay at the cottage! The property was furnished with everything we needed to be comfortable (many items in the kitchen for cooking, linens, even board games! The cottage is idyllic—secluded but still relatively close to neighboring towns. We spent most of our time out on the porch or at the water & sauna. The hosts were amazing and they thought of everything in advance – this is a very special place!"
Your hosts are available by text or phone at all times. They may be staying on the property and are equally happy to leave you to yourselves or share coffee or a cocktail by the waterfall.
Millrift is located at the intersection of Delaware Drive and Bluestone Boulevard on the west bank of the Delaware River northwest of Matamoras. It's a tiny community in Matamoras, right off the Delaware River that offers many activities from rafting and canoeing, hiking, cross country skiing, fishing, antiquing, dining, and more.
You're just a few miles from the lovely dinner house Two Rivers Grille or from Stewie's for burgers and comfort food. Both are in the town of Matamoras.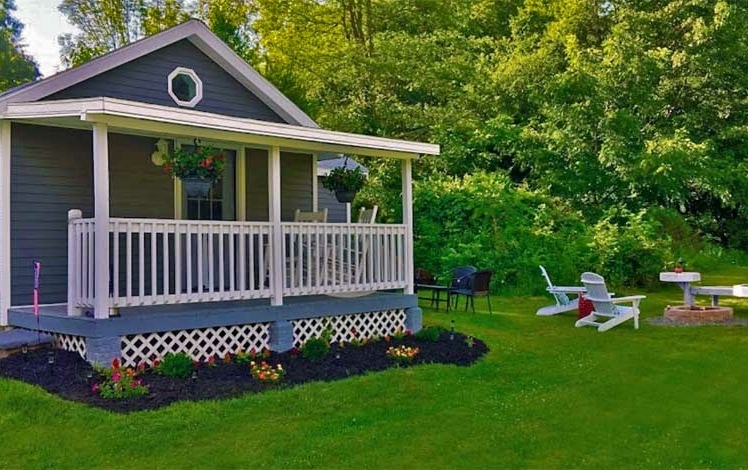 River Rail Cottage is the perfect adult getaway. It sits in the quiet village of Mill Rift and is conveniently located 90 miles from NYC and 5 miles from the train station and bus stop. Sleeps 2 with a queen-size bed and sofa bed.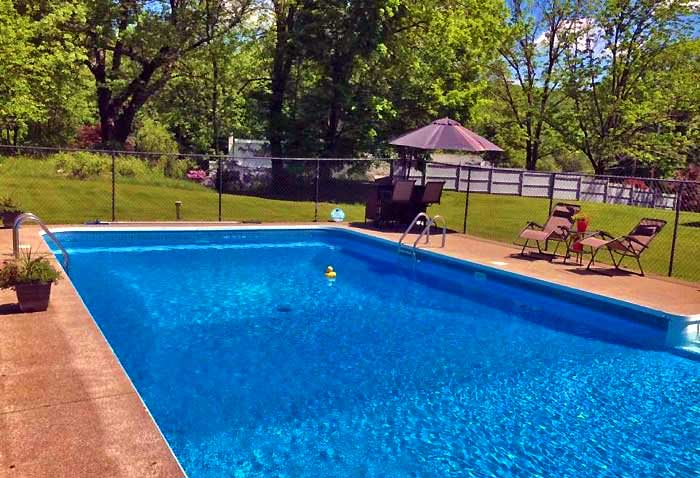 Enjoy the in-ground pool, cozy hot tub for two, fire pit, lawn games, a book on the front porch or just relax along the river. Private river access is less than a two-minute walk.
No matter the season, the tri-state area of PA, NY & NJ offers plenty of activities: rafting down the Delaware River, hiking to High Point Monument, motorcycle riding through the Hawks Nest, fishing, eagle watching, golfing, horseback riding, antique shopping, cycling, and much more.
"River Rail Cottage is an absolutely perfect romantic cottage. Extremely clean and had it all. Smores, firepit. Porch, fireplace. Bluetooth speaker. Games, wine, cheese, breakfast food. Cozy, comfortable with beautiful views. Quiet location but a quick drive to town. We will be back."
For an additional charge, your River Rail Cottage hosts are happy to plan river trips, golf games, prepare for that special occasion, or even do the grocery shopping; all before check-in.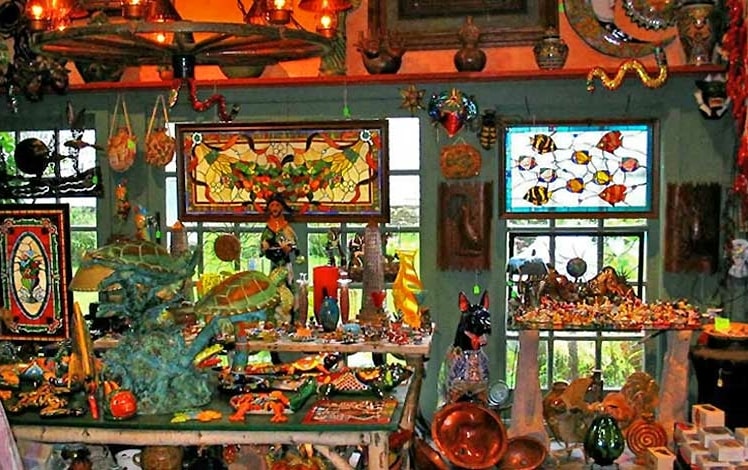 Phoenix Store is just PACKED with goods including a variety of southwest jewelry, decorative arts, pottery, and some vintage clothes.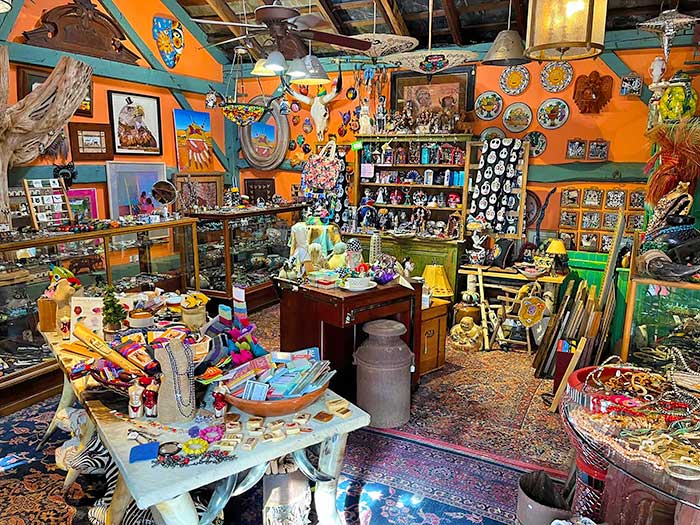 "Such a great, great store! An amazing variety of merchandise, really fun, unusual things. Was able to get a whole host of presents there and will be going back again soon. There is truly something for everybody. Just wonderful!"
Call first and check and see that they're open (hours vary a bit). You're just 3 miles from Chris and Gina's Cafe, a cozy Mom 'n Pop operation with exceptional food.
The store is in the Delaware Water Gap National Recreation Area, on the Pennsylvania side. It's on the northbound side of Route 209, across from the Delaware Cemetery, near Dingmans Bridge. There's a white-columned house with a semi-circular driveway, and next to the house is a long, wooden building with a yellow sign and old license plates near the door, and chili ristras hanging from the roof overhang. Go into the weathered barn next to the church (the church is actually a private home).