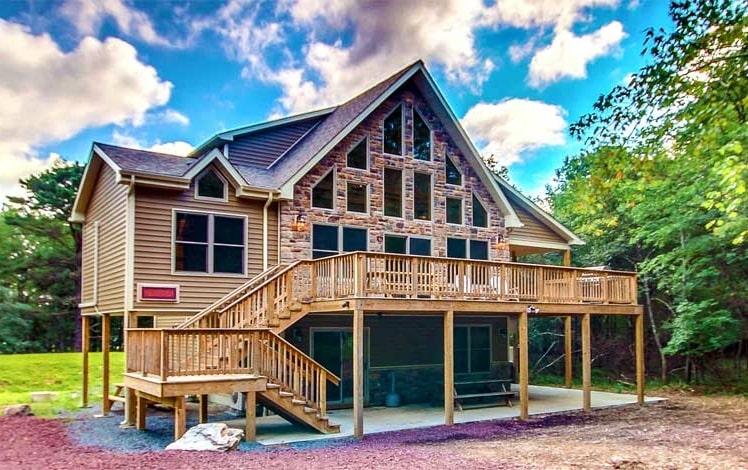 Ziruma is large enough to accommodate a group of friends, a corporate team, or your large family. It has privacy because it is located in a small Towamensing Trails cul-de-sac. You can stay here with up to 22 guests undisturbed. A family vacation is about relaxing and enjoying each other's company. When you're away from home, it can be a little challenging to do this in a hotel room.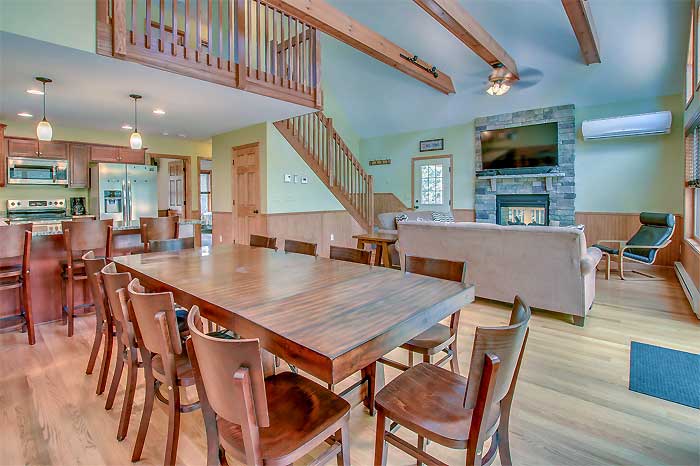 Ziruma has 7 bedrooms and 4 bathrooms, guaranteeing all the space you need while still having that home-away-from-home feeling. The home has a spacious open concept design which offers plenty of room for large numbers of visitors.
Besides the lovely, warm fireplace, the rest of the house has plenty to offer, too. Comfy beds with all linens provided, TVs in all bedrooms, and a pool table will give you plenty to look forward to after a long day of play in the snow or sun.
"Wow! This place was fantastic! Absolutely spotless with great features inside and out. We really enjoyed hanging out on the wrap-around deck, taking a dip in the hot tub, and shooting pool at night. The lake is also just a quick walk away. Would definitely stay again!"