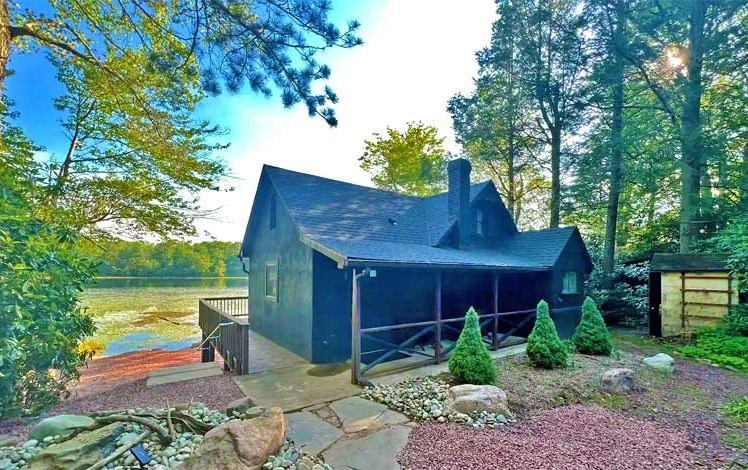 The Lure Waterfront Cabin
The Lure Waterfront Cabin is a lakefront cabin that has room for 2 guests with 1 bedroom, 2 beds, and 1 bath.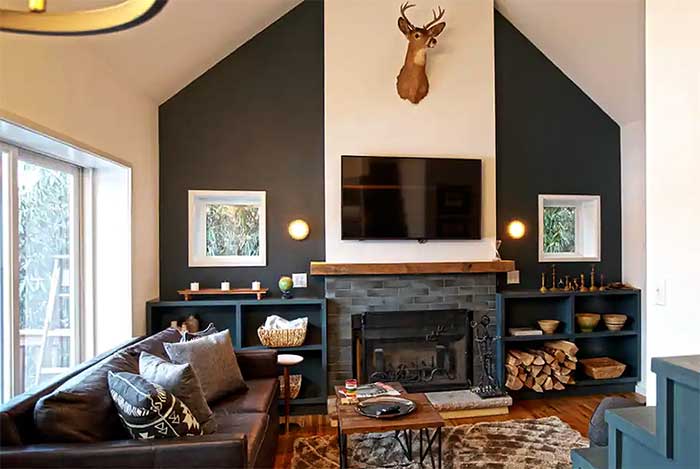 This memorable place is anything but ordinary. Originally built in the 1930s as a fishing cabin, "The Lure" was completely renovated in 2021 to be the ultimate couples getaway. Do it all, or do nothing at all on your private waterfront deck. Relax by the fire, sit on the deck and watch the sun reflect off of the extremely quiet and serene glacial "round pond", or paddle around on the house canoe. State parks, great food, and hiking abound.
65″ HDTV with Amazon Prime Video, Disney+, Netflix, Roku.
"This was hands-down the best Airbnb experience I've ever had. It's a perfect couples' getaway retreat. The kitchen is fully decked out with everything you need to cook (and a dishwasher so you're not stuck scrubbing!) and the quality of the design and furniture is stunning. One tip: local stores have a somewhat limited selection of ingredients, so if you're looking for speciality or gourmet items, buy them from your local market and bring them along."