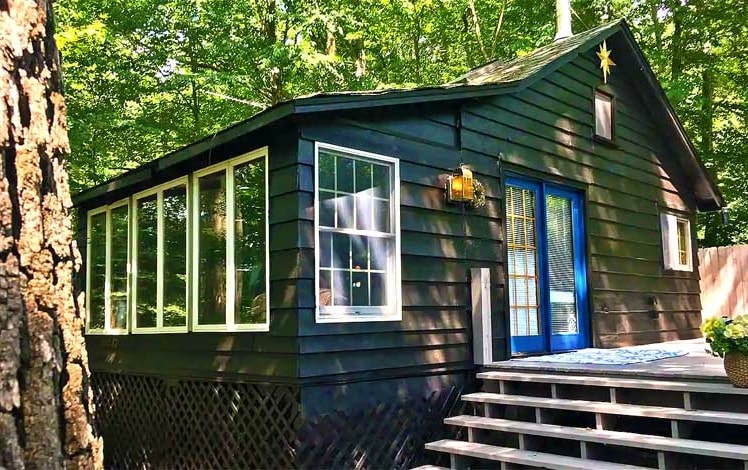 The Lil' Black Pack Shack
The Lil' Black Pack Shack is a tiny couple's lake getaway that hosts 2 guests in 1 bedroom with 1 bed and 1 bath. It's across the road from Lake Wallenpaupack! You can see the water and watch the sunset from the cabin or walk across the road and down to the water to watch.
There's a fire pit out front, but bring your own firewood!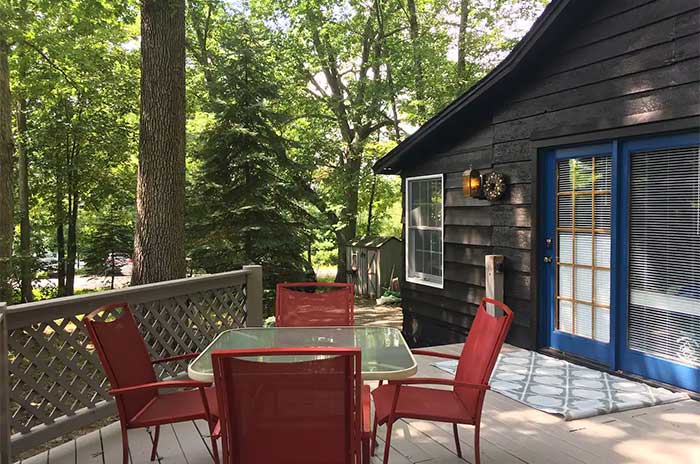 The cabin is across the road from the Silver Birches Dock on Wallenpauck is where you can grab a drink and get an even better view of the lake.
"Was a cute, comfy place in a beautiful woodsy setting. A bit rustic but with TV and strong WiFi, which was important for me since I needed to do some work occasionally. Would rent the place again."