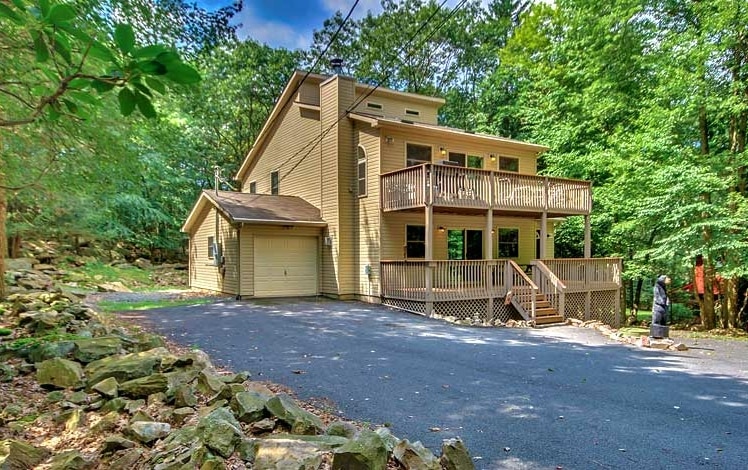 The Grizzly House is another great one from Pocono Mountains Rentals. It offers 5 bedrooms and 3 baths. Up to 11 guests can stay here comfortably. It's located just a short distance from the beach at Lake Harmony, and the lake lifestyle vibe is strong.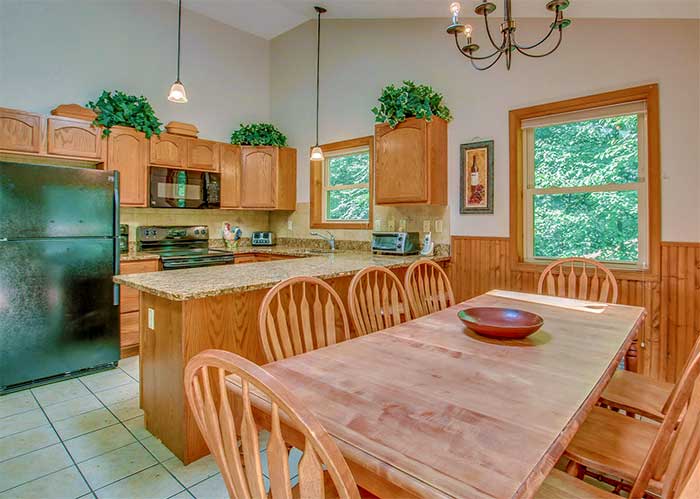 The house features soaring ceilings and a wall of windows that offers no obstruction to the beautiful views of the outdoors. The Grizzly home is perfect for smaller families. An open floor plan allows whoever is cooking to feel as if they are a part of the fun while they prep a meal in the spacious kitchen filled with updated appliances and custom cabinetry topped with cool granite countertops. The dining area serves multiple purposes, allowing families and friends to come together to play games, build puzzles, or enjoy a family feast; the breakfast bar that is located just steps away from the table allows for overflow seating for 2 more guests.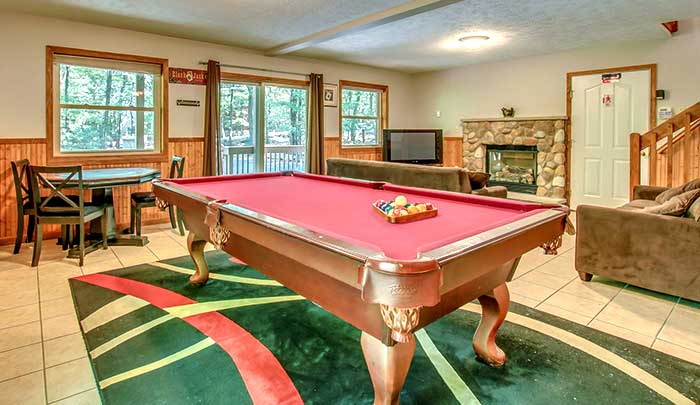 A game area located behind the living room comes equipped with a full-sized pool table, a card table that seats five, and the ability to watch television over the back of the sofa. Grab a seat and your laptop and check your favorite social network site in here as well; free Wi-Fi allows you to save your data! In the living room, a stone fireplace and state-of-the-art television give the space a friendly feeling. This is the space where everyone will want to gather each day.
The Grizzly House is close to local stores, bars, and restaurants.
"PMR was very responsive. Linens/towels were on site as promised. House was very clean. 4 couples had a great time. Pictures make living space seem larger than it is, but still plenty of space for all of us. would recommend 'Grizzly' to others."