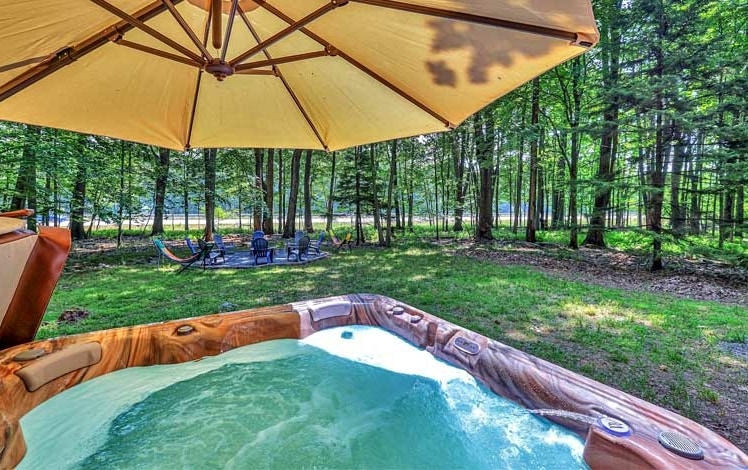 Stillwater Cabin It's beautifully decorated and has tons of amenities, including access to a 350-acre lake and beach. There's a Wellis hot tub with 45 jets, a fire pit, a deck with a grill, a laundry, a dishwasher, a workspace – it's got everything you need.
For the little ones, there's a Pack 'n Play, a high chair, kid place settings, board game, books, and outdoor games. There's a 65″ LG TV for everyone.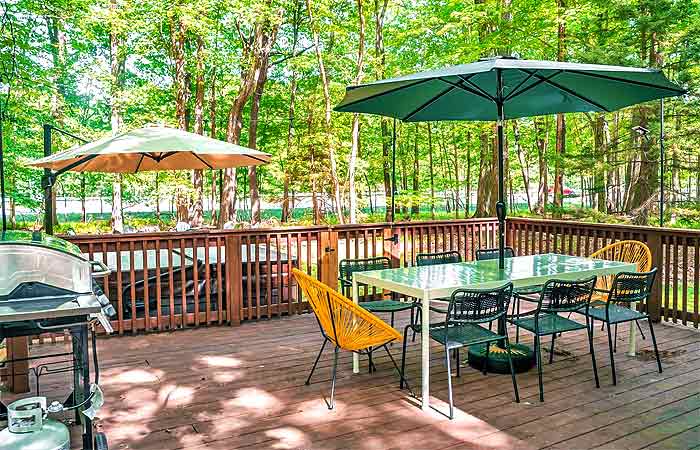 You will have access to the beautiful lake and beach in the community for swimming, fishing, boating, and water sports. Despite the tranquil setting, it's just minutes away from convenience stores, great restaurants, and shopping.
On the Essentials (Everything You Need) tab, choose Mount Pocono in the dropdown – you're just 3 miles away.
"We stayed at "The Still" for a weekend getaway. It was a beautiful, clean, and well equipped home. We enjoyed walking in the neighborhood, which had a beautiful lake…We highly recommend this home and would love to go back some day."