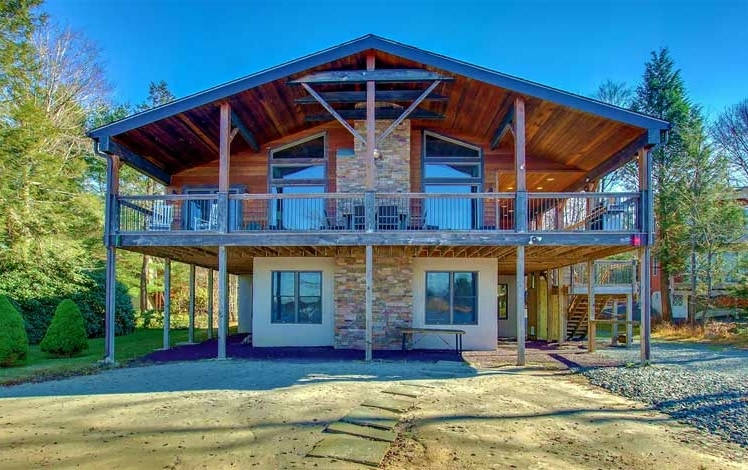 Sandy Feet Retreat is a charmer that offers space for up to 12 guests in Towamensing Trails and overlooks the lake. Leave your shoes at the door and get your feet good and sandy on your very own beach!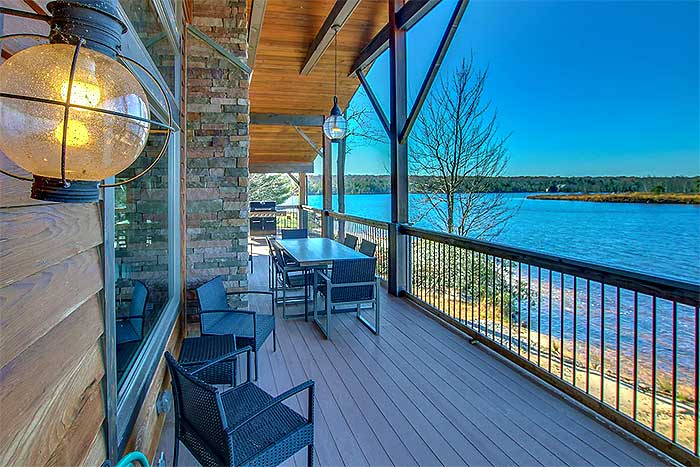 The open-concept kitchen offers two refrigerators, two ovens, and a unique kitchen table created of natural-edged wood and polished to a warm and golden glow. The coffee bar will help perk you up in the mornings, and the wine refrigerator will help you wind down each evening.
The fully equipped game room offers a ping pong table, foosball table, another large Smart TV, and because you can never have enough relaxation, a bar that you can stock with your favorite beverages! After a day spent playing on the water in your rented boat, exhaustion can overtake you, and whether you are napping, mindlessly surfing through the channels of the Smart TVs that are in every bedroom, or drifting off to dreamland, Sandy Feet's serene and tranquil bedrooms will ensure that each night's sleep is better than the last.
"I've rented places in the Poconos and I've looked online many times to find the perfect rental. Most places are old and outdated. This home is beautiful from top to bottom! Everything is fresh and new and updated. We loved our stay here. If the house was for sale I'd buy it in a second!"