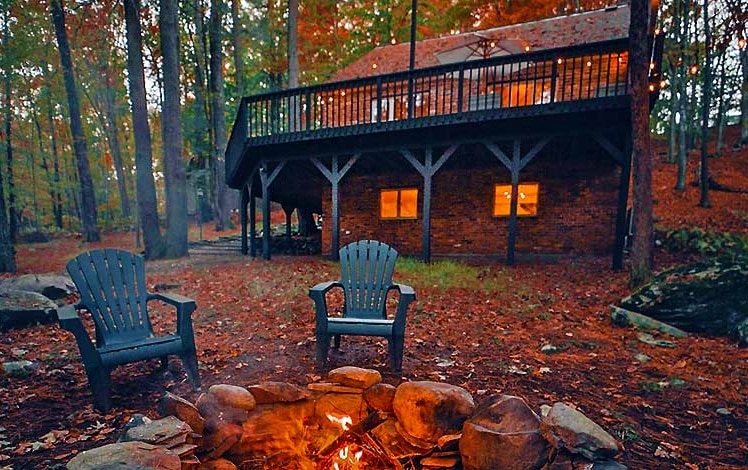 Racoon Retreat is a 3-story home on 1 acre located within the ‪Delaware Water Gap National Recreation Area‬. Here you will have the opportunity to take advantage of hiking trails, waterfalls, swimming, zip-lining, fishing, horseback riding, canoeing, and kayaking, as well as skiing or snow tubing during the snowy season. Though you get to experience nature here, you are only a short drive away from restaurants, a casino, shopping, and water parks.
The house has three bedrooms, two baths, a soaker tub, and a deck for miles!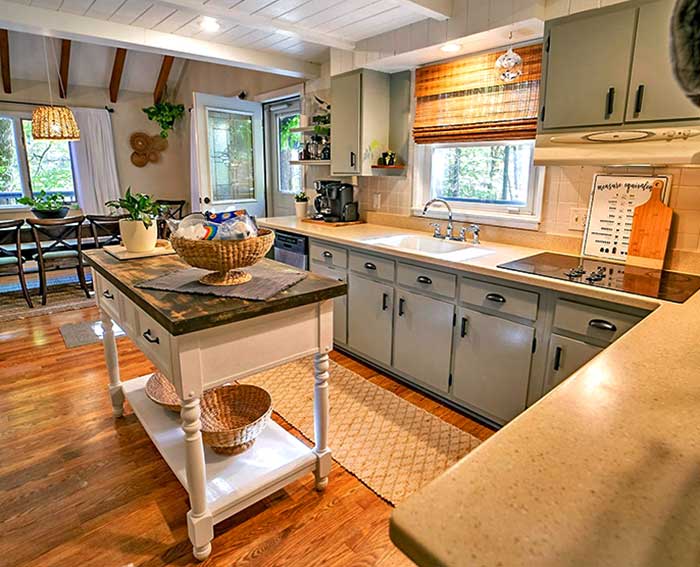 Raccoon Retreat has a private driveway with plenty of space for up to 5 vehicles.
You're just minutes from a lakefront country restaurant called the Walpack Inn, where you can enjoy a steak, some fresh seafood, and try one of their fabulous homemade pies.
"My family enjoyed a long Thanksgiving holiday at Raccoon Retreat. Beautiful home in a lovely quiet wooded area. The house is large with several living areas. We cooked and baked and grilled our way through a 5-day stay. The kitchen had everything we needed for our various recipes. The surrounding area had multiple hiking opportunities easily within a short driving distance. Lisa and Janelle were wonderful hosts and we would strongly recommend you book a stay as you won't be disappointed."