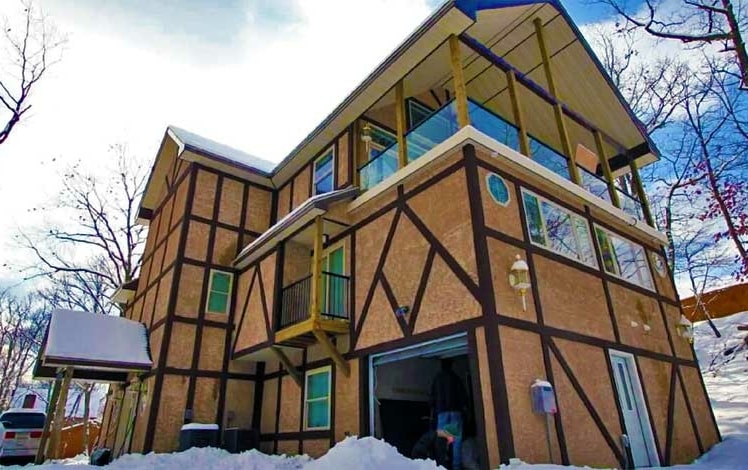 This Masthope Luxury house is more than a house – it is an entertainment venue purposely designed for groups of all ages. This may well be the nicest house for rent in the Poconos.
How close is it? – you can ski right into the garage if someone opens the door for you.
This 4,000 square foot home has 6 bedrooms with 8 beds and sleeps up to 16. There are 4 full baths and 2 half-baths.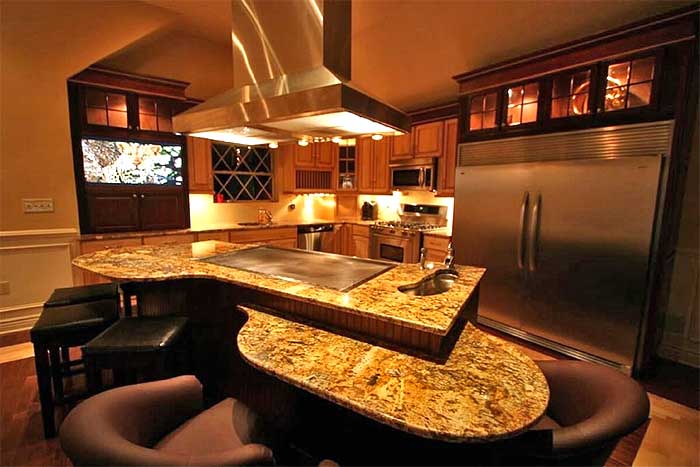 The house has 2 theaters, 3 hot tubs, a sauna, a game room, Play Station 3, X-Box, *There is a Nintendo Switch dock, but no console* computer, Hi-speed Wi-Fi, designer furniture, ultra high-end surround sound, 25 speakers, 5 plasmas, Play Hi-Def Games, movies, and TV on the 14 feet drop-down TV/movie screen in the living room. There is a 12′ screen in the theater, and a shuffleboard table. The kitchen has a 4′ wide Tapan-Yaki griddle, just like in a Japanese steak house.
The first floor was designed for families with the youngest children in mind. Since they are usually the first to wake up and go to the game room theater, everyone else above them can still get some sleep. There's an extra kitchen on this level, and a card table.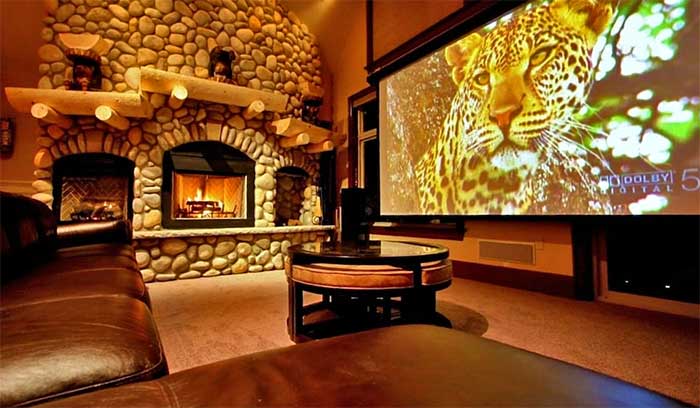 "Location was perfect. Great bedrooms and bathrooms. Huge kitchen. Beautiful view. Great for large groups. Perfect perfect ski-on ski-off location!"