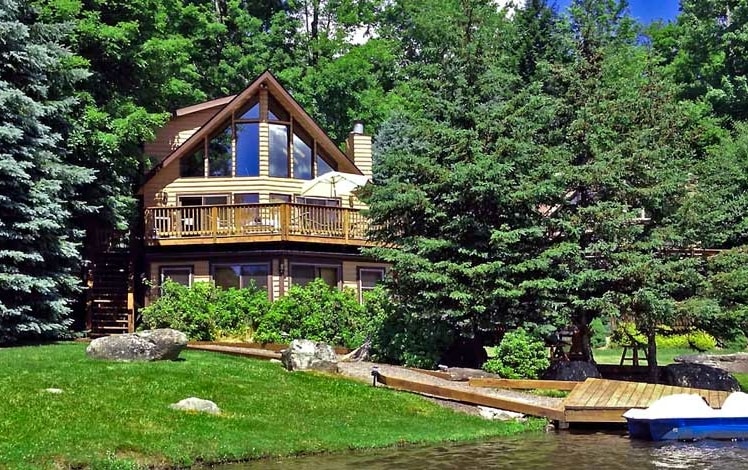 Luxury Lakefront Lake Ariel
Wallenpaupack Lake Estates,
This luxury lakefront on Lake Ariel is a beautiful chalet-style vacation home with spectacular views, fireplace, and jacuzzi in a community with two outdoor pools and one indoor pool. It is located in the Wallenpaupack Lake Estates in beautiful Lake Ariel, about 2 hours from New York City.
Unlike other lakefronts which place you up hills and long walking distances to the lake, the house is right on one of the smaller lakes. You will wake up and look out your windows to close-up views of the beautiful lake. The door is literally steps from the dock and not down a steep hill, either.
3 bedrooms and 3 baths in 2300 square feet with 7 beds that sleep 10. There are 3 full baths.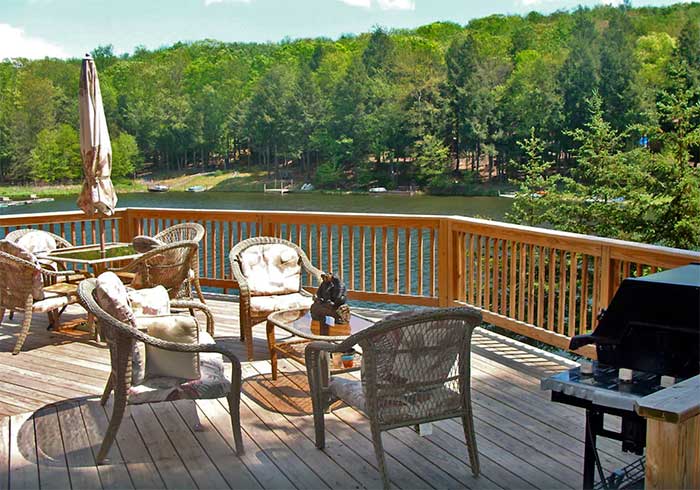 Unlike the 'big' lake (Wallenpaupack) which allows powerboats and jet skis, this lake is a non-power boating lake, which means no waking up to noisy boat motors and the high-pitched zzzz of jet skis. it's as peaceful and quiet as it is beautiful.
"This house is really great. The beds were comfortable. Plenty of seating for our family of four. The downstairs was so fun with ping pong and the hot tub. The kitchen had enough utensils, the coffee pot was great. The bathrooms had hand soaps and toilet paper, all available. I would recommend this house for families, 100%."