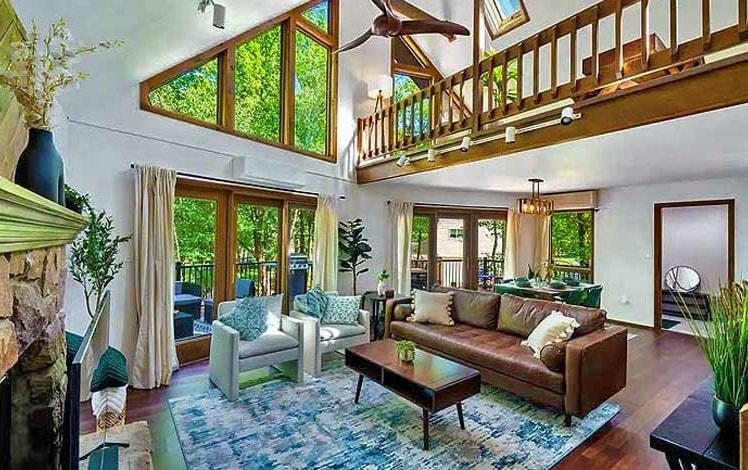 Los Lobos Lodge is a truly beautiful and newly remodeled A-frame cabin that hosts 8 guests in 3 bedrooms with 5 beds and 2 baths. It features direct access to Wolf Run Lake in Towamensing Trails that's 300 ft away! The cabin was renovated in the summer of 2022 and offers brand-new appliances, amenities, and decor.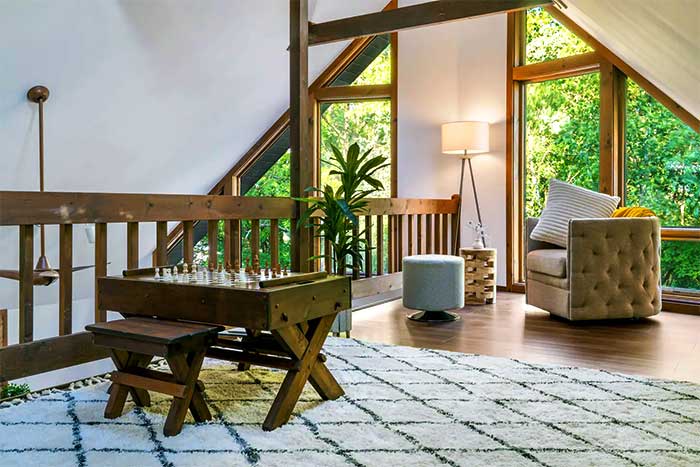 The A-Frame comfortably sleeps up to 8 guests with a total of three large bedrooms and a private office (2 bedrooms on the first floor each with a queen bed, a king bedroom upstairs, and a private office with a trundle daybed). Additionally, the two newly remodeled bathrooms offer soothing colors of the forest with a custom Bluetooth built-in music system to allow guests to relax to the sounds of their choice. You've also got a 65″ HDTV with Hulu, Amazon Prime Video, HBO Max, premium cable, Disney+, and Netflix.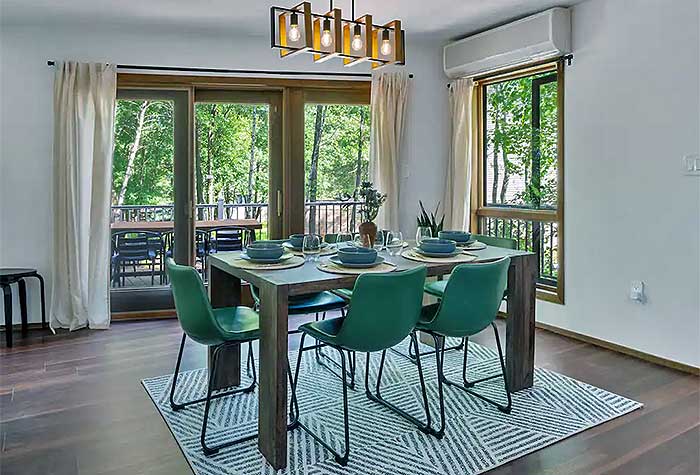 The lodge was designed to have multiple work-from-home spaces and the fastest WiFi in the area to accommodate today's unique work-from-home culture.
With a new expansive wrap-around deck, you can comfortably enjoy grilling or observing the local flora and fauna. Having direct access to the lake (pathway via the backyard, less than 300ft away) allows guests to enjoy the great outdoors and activities such as fishing (appropriate license required) and boating with the local clubhouse offering kayak, paddle boat, and stand-up paddle (SUP) rentals.
Get your Fishing License in a jiffy, here!
It's got a 5-star rating on Airbnb!
"Alba's place was absolutely wonderful. It had everything we need and it was located in a beautiful setting. I am definitely coming back. This property is worth every penny you spend on renting it!"